Eps originally watched: 5/11

ASJKALJSKALJKSALJKSLAJ. THAT IS ALL I HAVE TO SAY ABOUT THAT.

Ok. Im lying. i have a lot to say!

I started Maou a LOOONG time ago when it was first airing, and it was AMAZING and AWESOME and TERRIFYING, and then my life got really complicated and stressful and i couldnt handle the extra stress of a show where i was absolutely positive that one of the leads would die, was betting it would be two of them, and wouldnt put it past the writers to kill off all THREE of the leads, just to fuck with my head.

So I put it to the side, and I finally picked it back up a few days ago.

I have caps, which I will share, but I also have some vague spoilers, so Im going to continue under a cut!



I feel the need to warn you that the ENTIRE CAST cries in the last episode. every single person cries at least once, and if you're lucky enough to be a lead, you get to cry at least four times!

Total body count: 9
Final episode body count: 5

AGAIN, I SAY ALSJAKDJDKLAJSKAL. I watched through ep 5 originally, and Ohno spent most of the time being completely dead eyed and TERRIFYING, and come ep 6, he starts to break. And he breaks so quietly and with such anguish that it just leaves me flailing hopelessly, and omg this SHOW. And Naruse and Shiori? OMG. She touches him so deeply, and she's so wonderful and lovely and innocent, and he's trying so hard not to fall, but he can't help it, and i knew nothing good would come of this, because HE'D die, or SHE'D die, or EVERYONE would die, and it was all going to go so WRONG! *helpless flailing* To see him around her, though. In the beginning, he's hard and cold and totally fake, and it's really kind of pee your pants scary at times, but slowly you see his face change around her, and then im left hopelessly keysmashing.

Although, the final scene between Naruse and Naoto finally had me convinced of THEIR epic love, so there you go.

Also, I think I had forgotten how very very yummy Toma really is. I like Toma, but he's never been high on my radar, so I was all about Ohno for this one. Plus, Toma spends the first 3 episodes yelling and running and dangling people off of balconies for no apparent reason (in my head, he's yelling, "WHERE.IS.MY.SANDWICH?" to the guy he's dangling off the building, but that's another story). But then he stops yelling and runs a lot less and actually develops a personality and then he becomes interesting! and pretty!

Caps! Spoilery caps!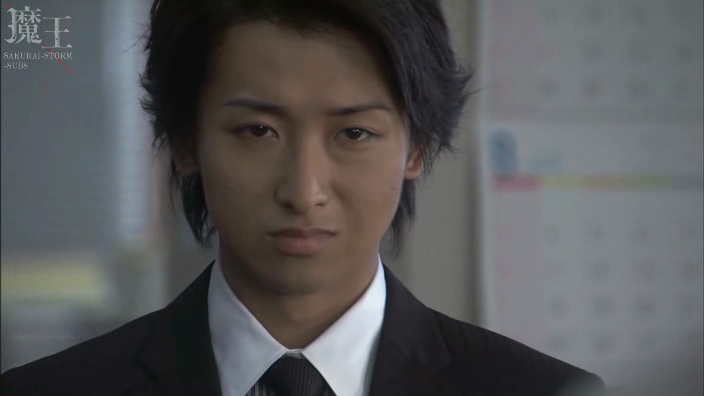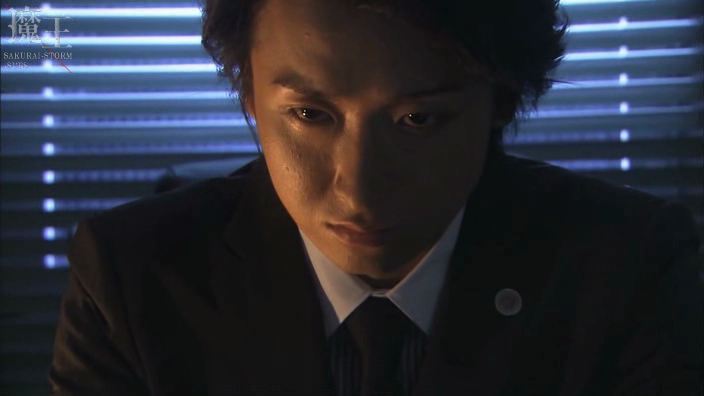 Naruse is pure evil!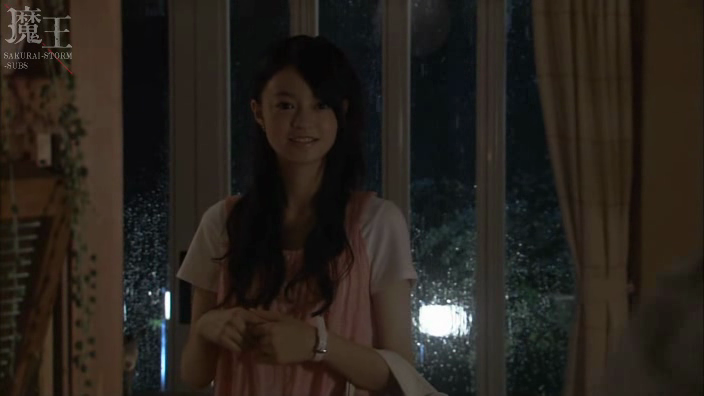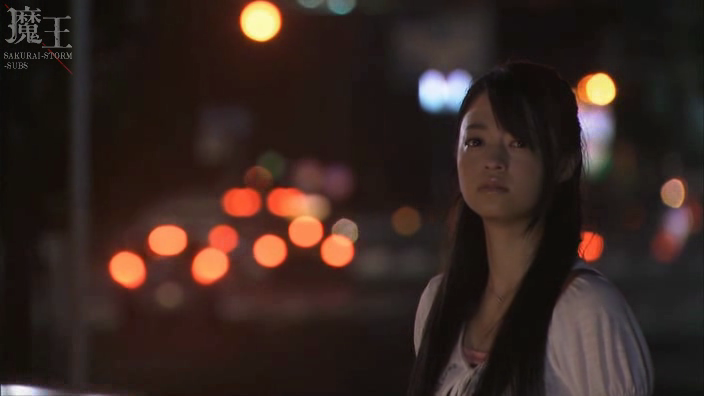 Shiori is pretty!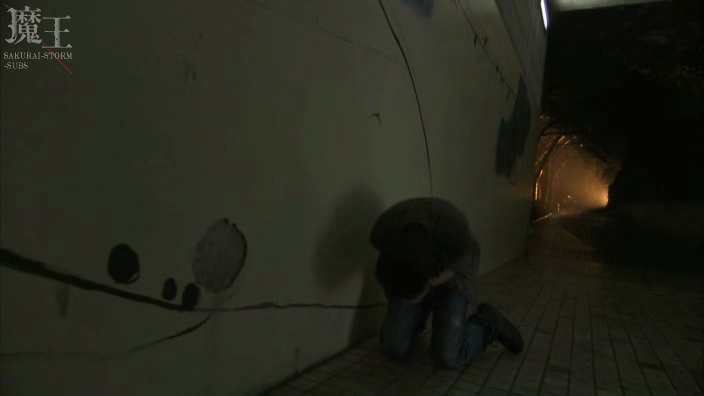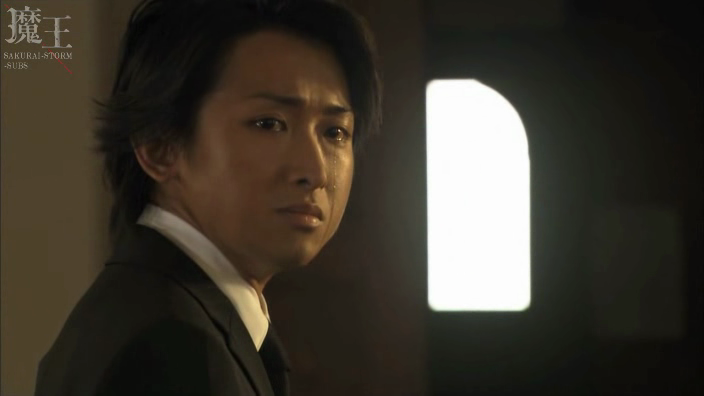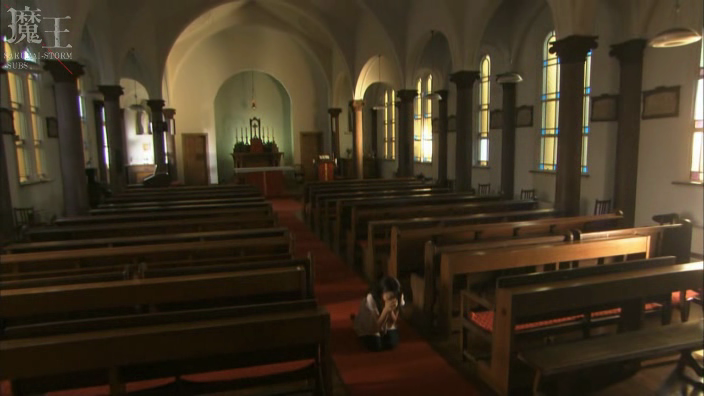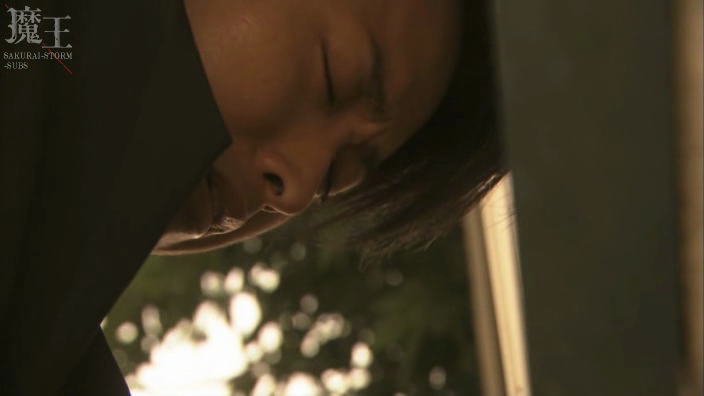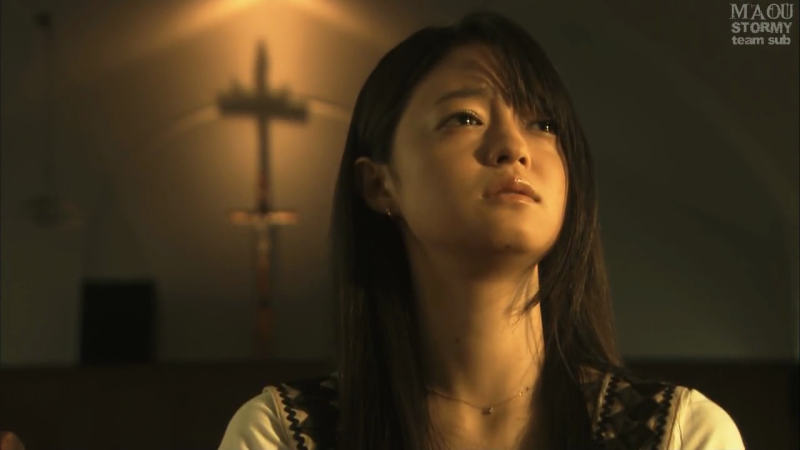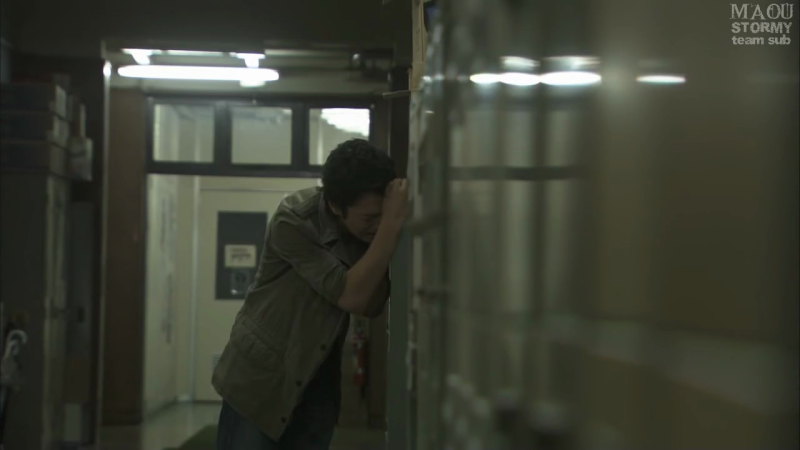 Everyone cries!

Im trying really hard not to actually spoil the ending, but these caps must be shared to show you Naruse and Naoto's forbidden love.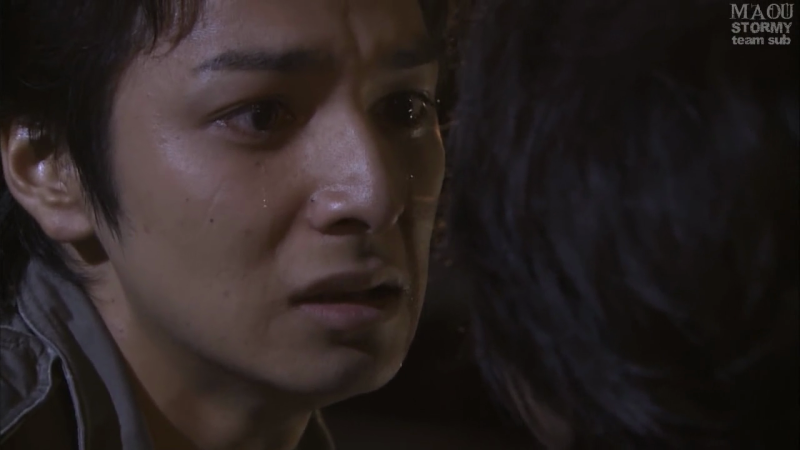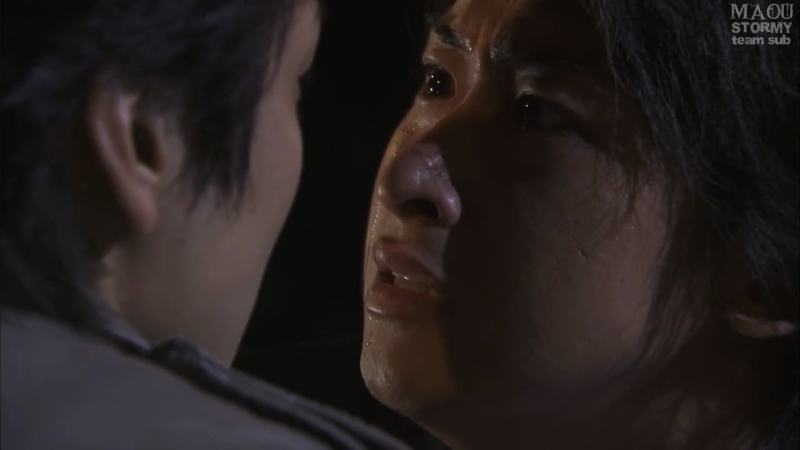 However! This is my ship, and this scene left me wordless and flailing.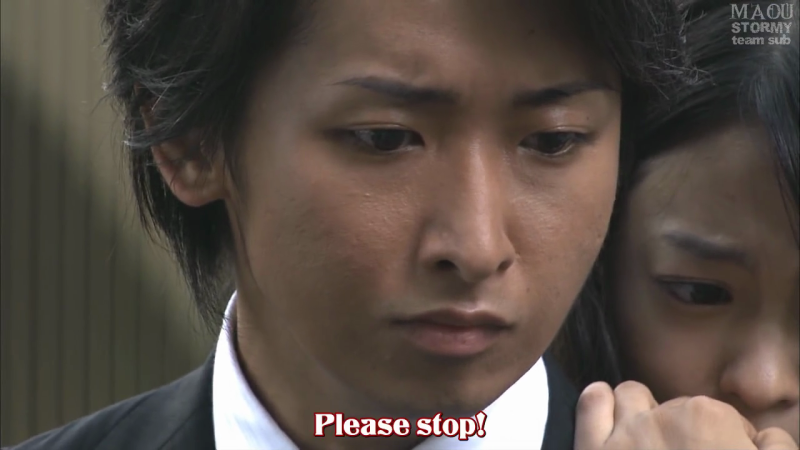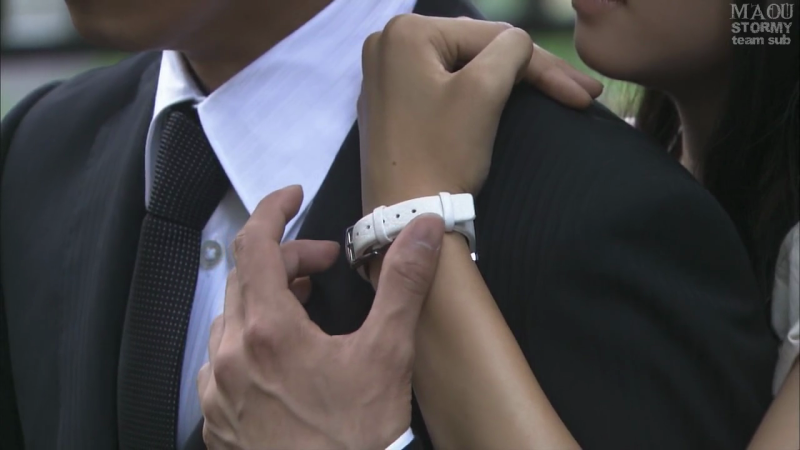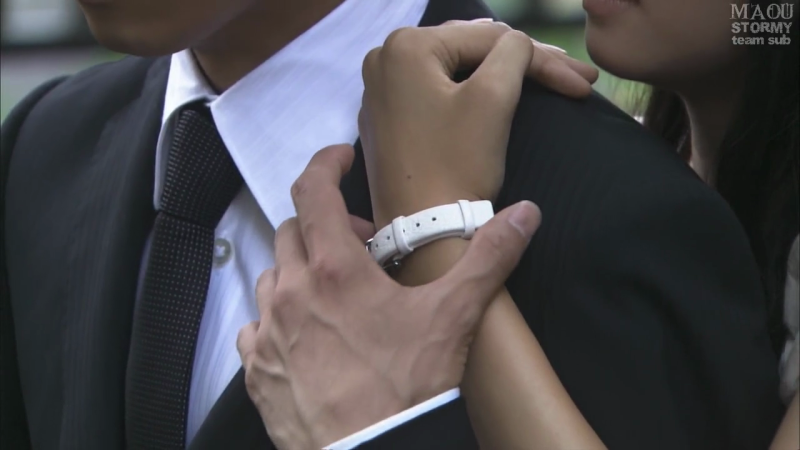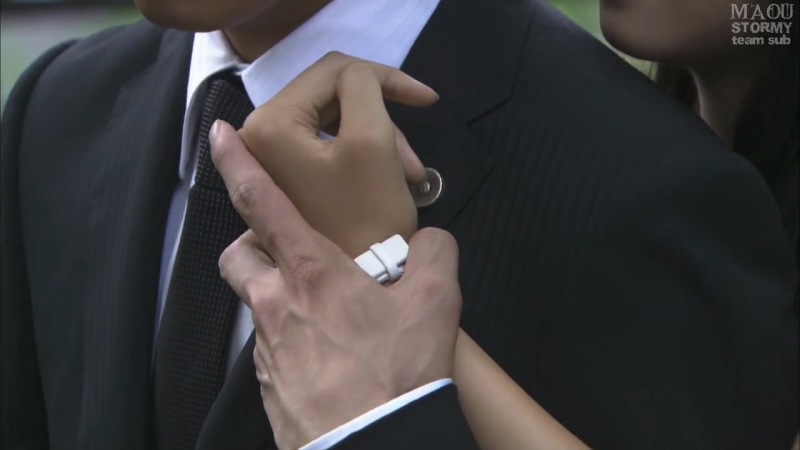 ICONS. ICONS NEEDED OF THE HANDS. *shrieks*

Come on! LOOOK at them! THEY ARE SO CUTE EVEN IF HE IS EVIL.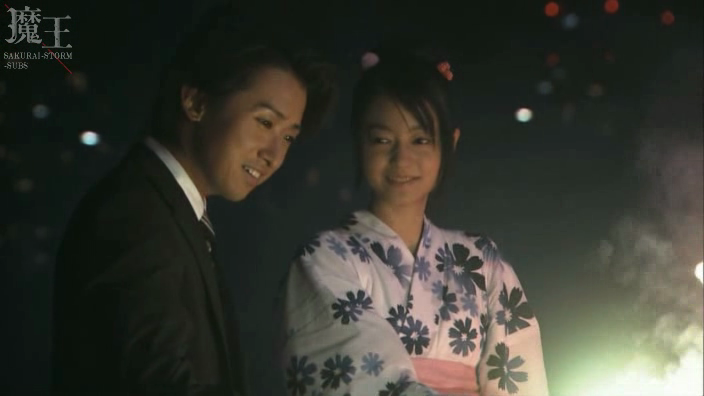 FINAL VERDICT: 2 thumbs up, and totally fucking K.O.'d.