I can't even..begin to tell you the insanity that is Yatterman. I can't explain it. I definitely cannot explain this SCENE, except that it exists, and even though I've watched it multiple times (this scene, not the whole movie), i am still boggled.

To start with, I watched Yatterman for one main reason:


Do you blame me? Look at his LIPS.

I knew going in that it was A) a kid's movie, and B) based on a earlier Japanese anime. The key part here is KID'S MOVIE. Everybody got that?

Ok, onward!



So! The lovely Sakurai Sho is an inventor of some sort, and has built a giant mechanical dog, and together with it and his girlfriend, they fight crime. Crime, in this case, being these people:


They're in the midst of a musical number. And yes, the men are dressed as a pig and a rat, and she's dressed like a dominatrix.

A dominatrix who just wants to be a housewife and have babies!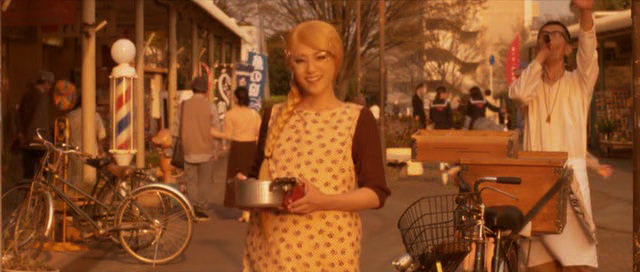 I dont get it either, I just report it. But look at her cute little toenails! I want to do this!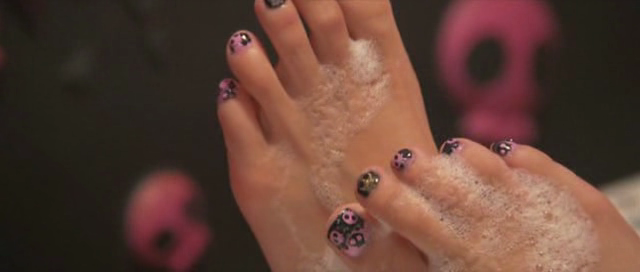 So, the bad guys spend their time building weird robots to fight Yatterwoof/commit badness/steal life essence or something, idk. Yatterwoof and Sho and the girlfriend (I am clearly awesome at names), fight back and destroy their robots and stop their evil, etc.

So, bad guys build a new robot. With boobs.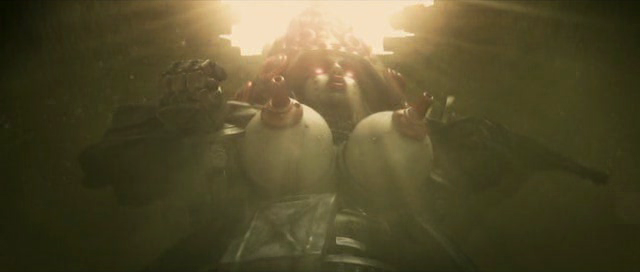 The machine guns, Im sure you can imagine, are contained within her nipples.

(Kid's movie)

And then the fight starts going badly, so they..er..unleash their next weapon. There are MISSILES in her nipples, too. She has to..er..extend the scope, and aim.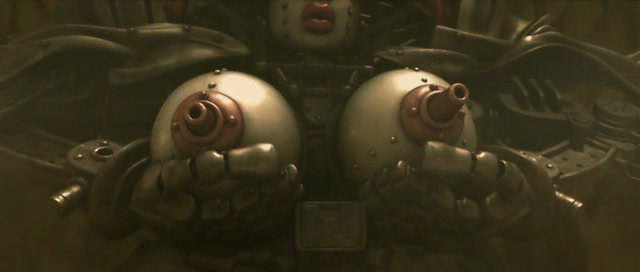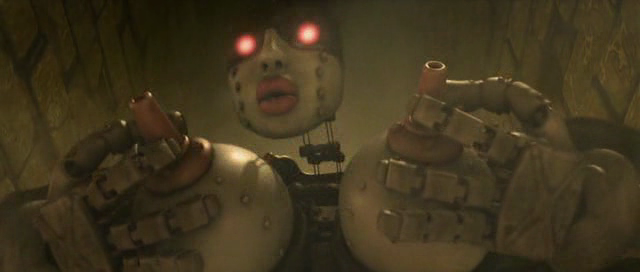 Yatterwoof spits out his mini mecha of the fight, which happen to be ants.



The ants...attack? Loving detail is paid to the ants on the nipples. The boob robot neglects to defend herself, and instead moans "OOOOOH," "oooOOOOo," "AAAAHHH." The back of her head pops off, and she says, IN ENGLISH, as the ants run all over her nipples, "I'M COMING!"



Yatterwoof, who is A) watching, and B) a robot and C)THIS IS A KID'S MOVIE, starts vibrating and stuttering "Oh, yeah," "Un huh," "I can't take it anymore!"



Dominatrix would like to know what the fuck is going on here, you pervy robots. Frankly, SO WOULD I.



Yatterwoof and the Boob Robot glide together, both still jittering and moaning, and kiss.



Sakurai Sho is just as perplexed as the Dominatrix.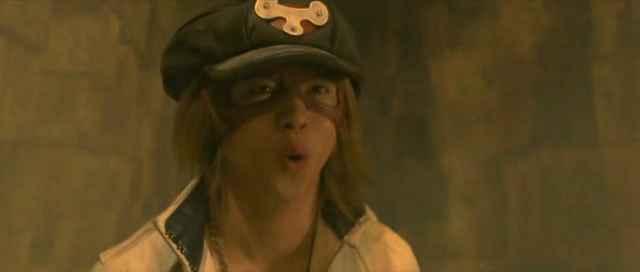 And then both robots explode in a shower of passion and mechanical parts.

And my brain pops right out of my skull and rolls around on the floor as I stare at the screen in bemusement.

To sum up:
1) Sho pretty!
2) Boob robot!
3) Kid's movie!
4) WHAT THE FUCK I DONT EVEN


PS! One of the fun surprises for me was the scientist. Look! It's Pinko-san! Dressed as Indiana Jones!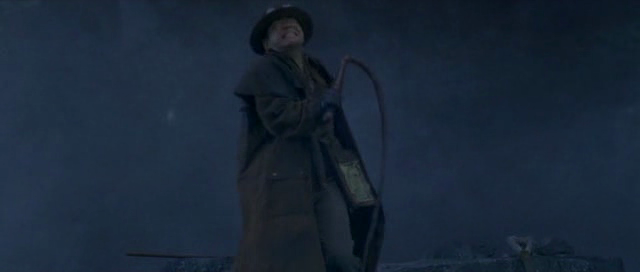 He gets eaten/sexually molested by an evil grinning skull, the becomes crazy and attacks his daughter, then he gets vomited out of the top of his own head! Japan has all the bases covered!