I HAVE NO FUCKING IDEA WHAT I'M WATCHING. WEIRDEST MOVIE EVER.

GIANT ROBOT WOMAN WITH BOOB MACHINE GUNS JUST GOT ATTACKED BY A BILLION ROBOT ANTS. LOVING DETAIL IS PAID TO THE ATTACKING OF HER NIPPLES. THE MECHANICAL DOG SAYS, "THAT'S HOT," AND "I CAN'T STAND IT ANYMORE."

AS THE ROBOT GETS CLOSER TO BLOWING UP, SHE YELLS, IN ENGLISH, "I'M COMING!"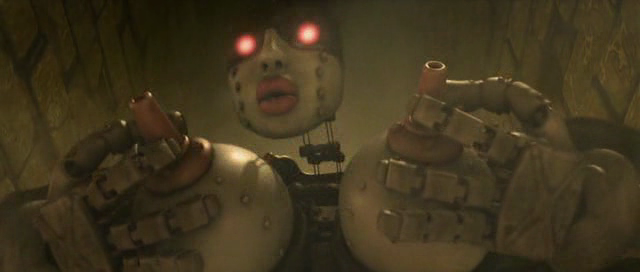 OMGWTFNIPPLES.

GOOD THING THERE IS SAKURAI SHO - HERE TO THROW HIS GIRLFRIEND OUT OF THE WAY SO HE CAN SUCK THE POISON OUT OF A GIRL'S UPPER THIGH WHILE SHE MOANS ABOUT IT.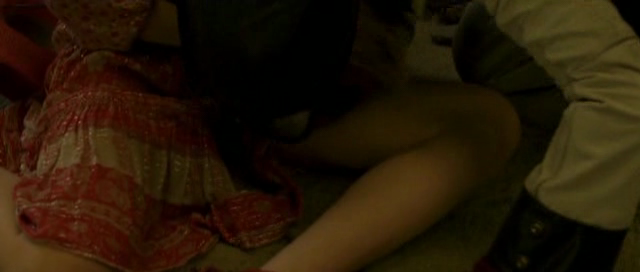 WHAT THE FUCK JAPAN. SERIOUSLY.