rinalin asked for my top five Sho faces.


Sakurai Sho is a Keio graduate, a newscaster, the more serious side of the five members of Arashi....and he is frequently the biggest failure on EARTH, and I love him so much it hurts. I WOULD DO THIS MAN SEVEN HUNDRED WAYS FROM SUNDAY.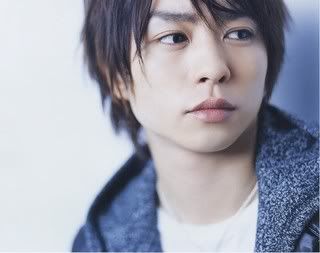 And there are five faces here.

DONT LOOK AT THE NUMBERS, JUST LOOK AT THE FACES. THERE ARE FIVE IF I SAY THERE ARE FIVE. *hiss*




I will freely admit that this has taken me forever, because I would go to cap something and would end up watching the entire episode. Or i couldnt remember what ep of VS Arashi something came from, so I would end up watch three different eps. So, this has taken a long time. And this is not including some very important clips - like the Fake Jeans clip, or any of the MMA or Childminder eps where he takes care of kids, and does not include ANY dramas or movie screepcaps, although the last section does include some photoshoots.


MY TOP FIVE SHO FACES:

Sho makes a whole variety of awesome faces! Here's a selection of the ABSOLUTE BEST. Or, at least, which ones immediately sprang to mind when given the prompt.


1. FACES OF TERROR - He gives these looks, and the captions and the others identify him as "cowardly" and "scaredy cat," BUT HE STILL DOES THEM, EVEN THOUGH HE IS TERRIFIED.

Let's throw Sho off a waterfall!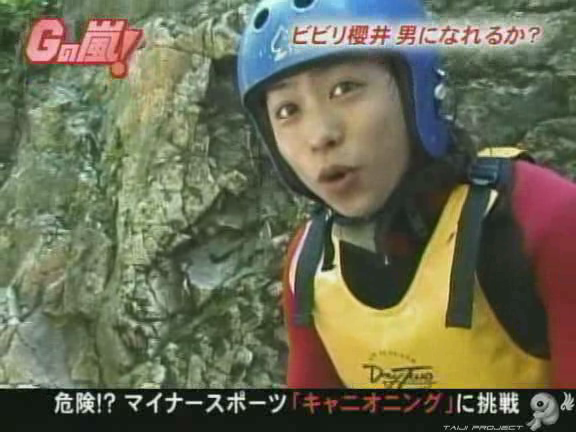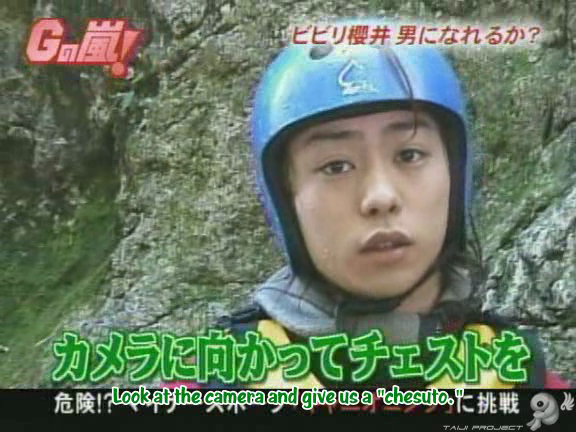 Let's throw Sho out of a plane!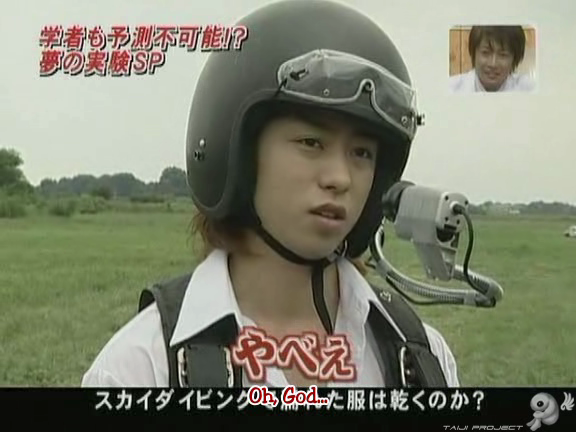 Let's fling all of Arashi into the air on giant rubber bands!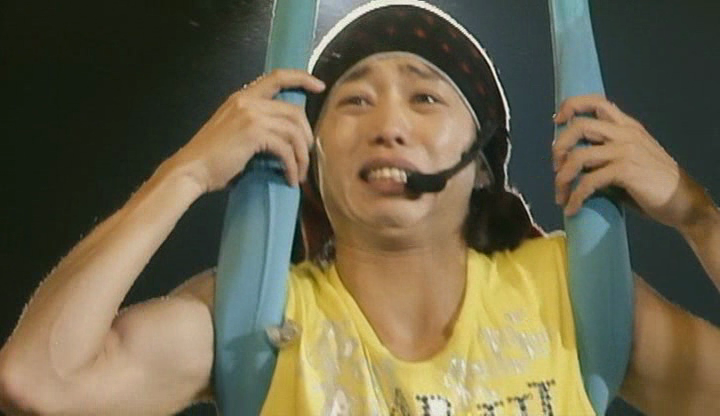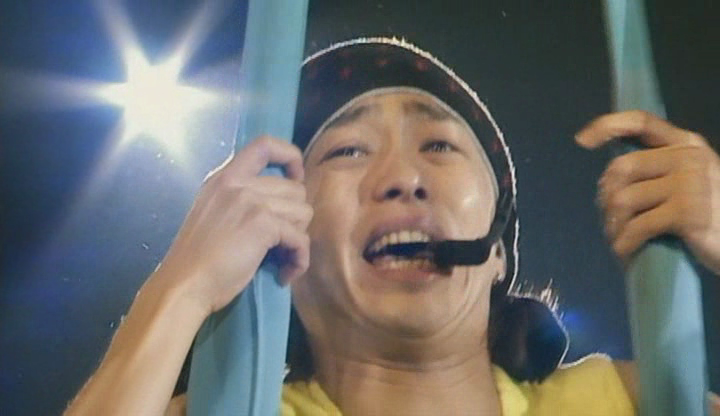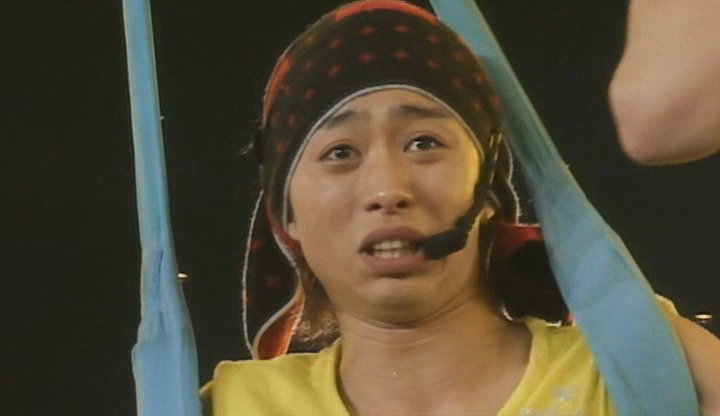 Let's make Sho jump off a 20 foot wall!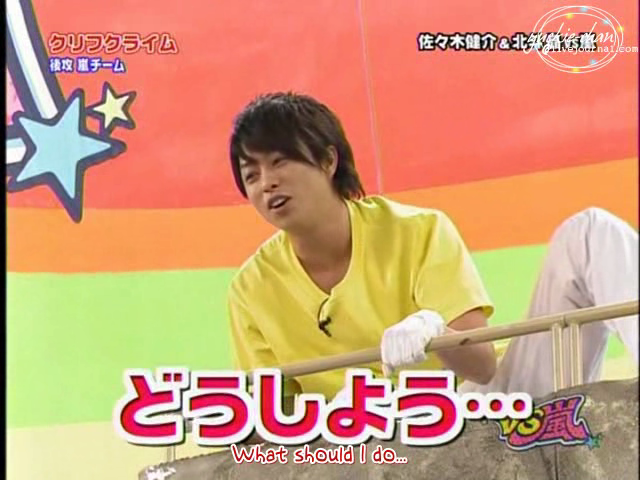 2. FACES OF THE ANTICIPATION OF FAIL - he has been asked to do something he already is pretty darn certain is going to end up with him making a fool of himself. He scrunches his nose and gets this LOOK, and it's the most beautiful thing on earth!

Sho! Throw yourself on the wall made of velcro! MAKE SURE YOU WIN.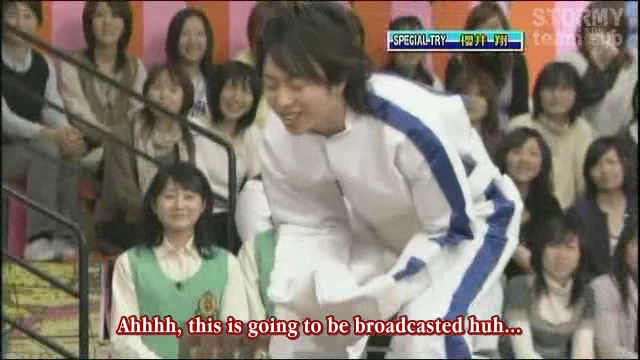 ..and the fall out...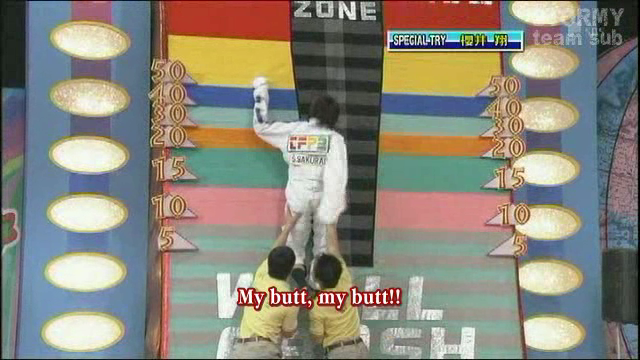 Sho! Catch 13 basketballs in a net on top of your head while running!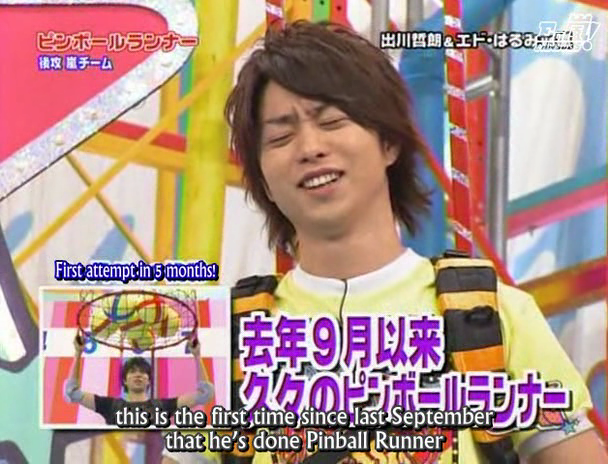 Sho! Impress a woman by asking her out on using a text message!



This is the impression she has of you, so GOOD LUCK.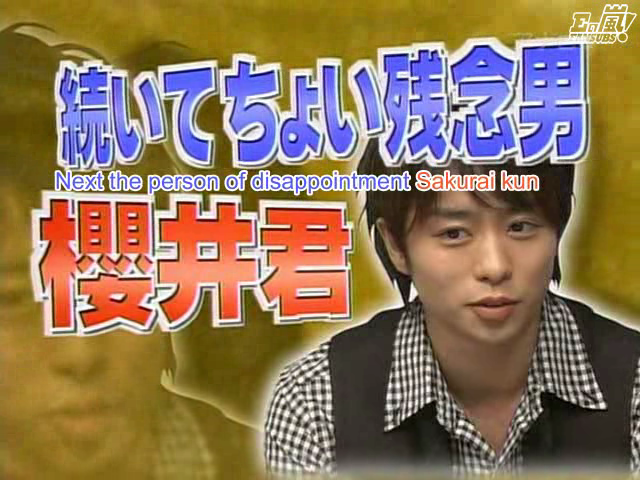 Sho! Answer this extremely random question about tourist areas of India while your bandmates run on treadmills!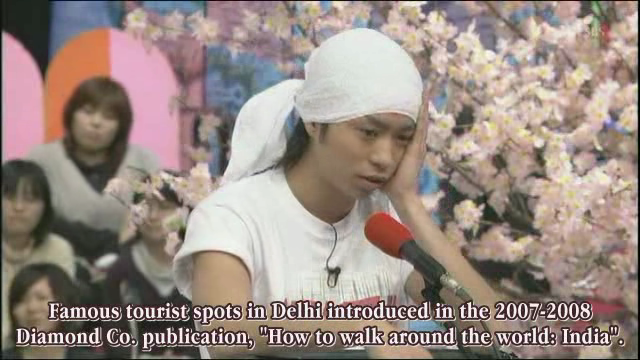 Sho! Ride an ice floe all the way down the length of Japan without sinking!



...guess how well THAT worked?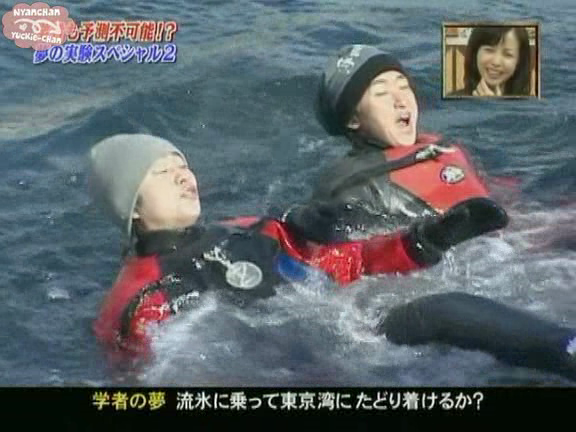 3. FACES OF COMPLETE FAIL - he fails so hard so much. at sports, at girls, at being cool. I LOVE HIM.

FAIL - you've fallen in the water twice already, and we're not leaving until you make it.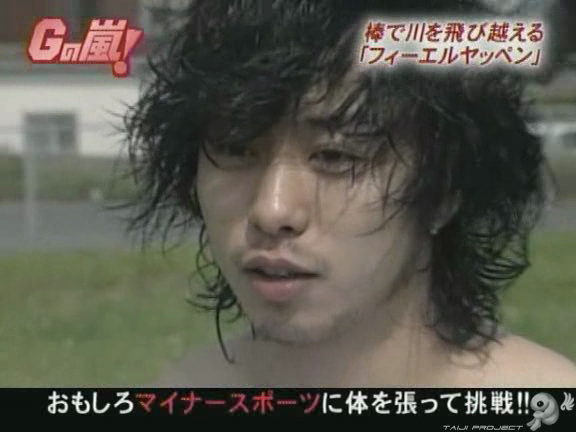 FAIL! He made it to the bank, landed, then flipped over backwards into the water. He's teary, y'all. He just kills me dead.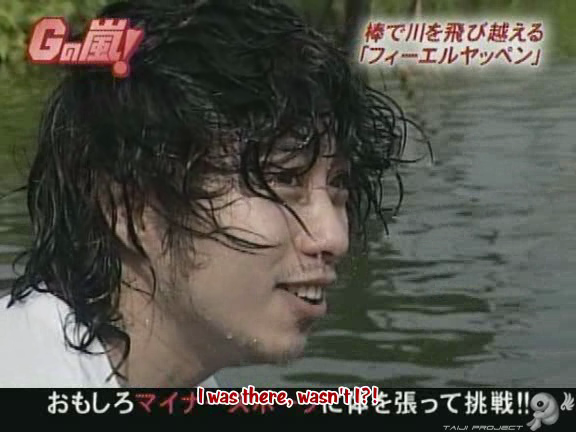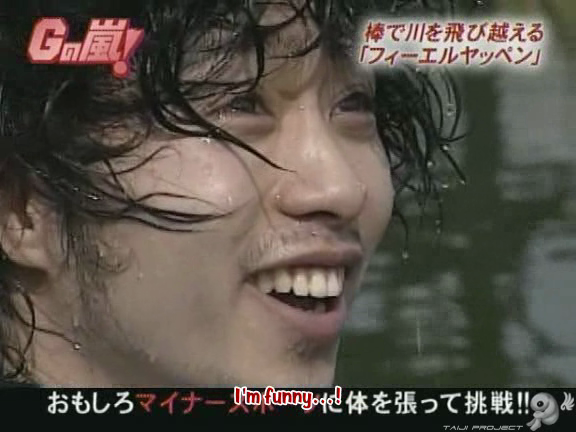 FAIL! He screws up the game for all of them!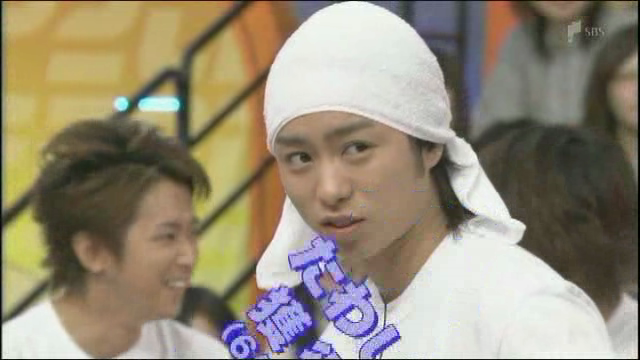 FAIL WITH WOMEN! This is NOT how you ask a girl out. Not even after THREE TRIES. Please notice his bandmates in hysterics behind him.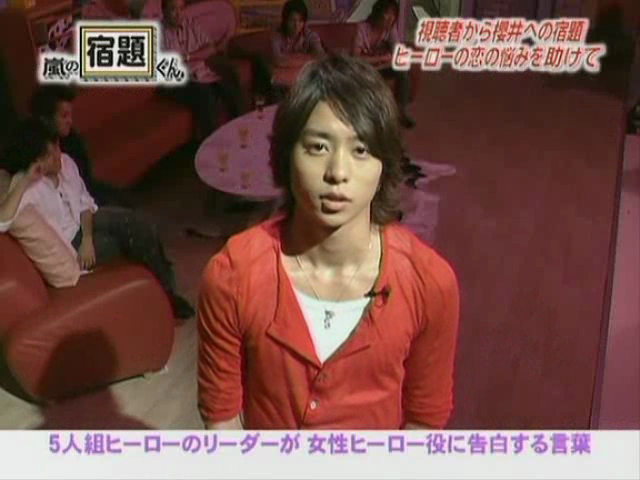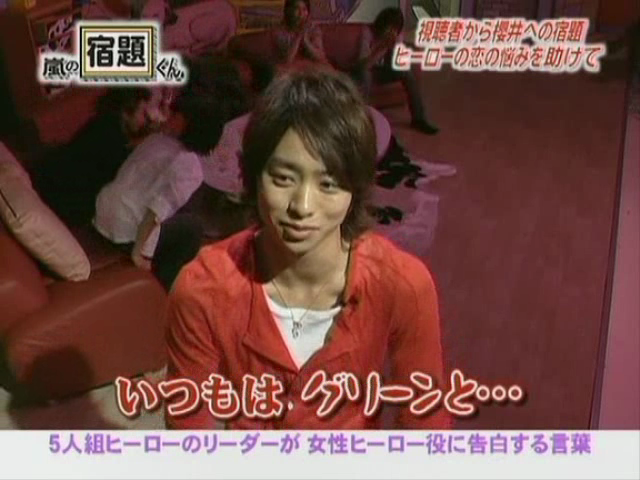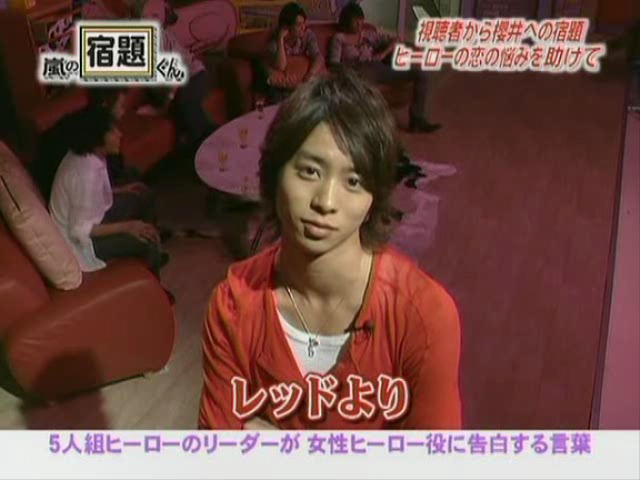 FAIL WITH WOMEN! She isn't impressed by your fancy dance moves if you CAN'T REACH WHAT SHE ASKED YOU TO GET.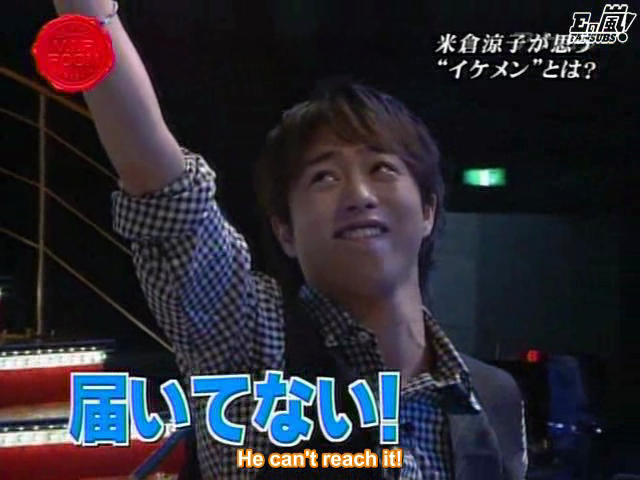 YOUR BANDMATES THINK YOU ARE DISGUSTING SOMETIMES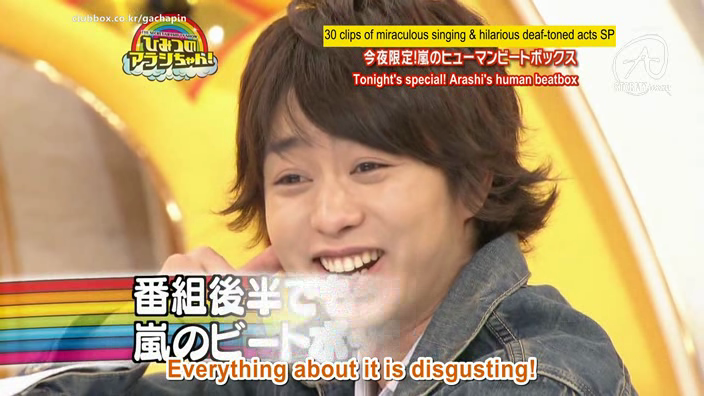 MY VERY FAVORITE FAIL. I PRESENT IT TO YOU IN CAP FORMAT.

Scene: VS Arashi, Cliff Climb
Characters: Sakurai Sho's butt, cameraman

Evidence: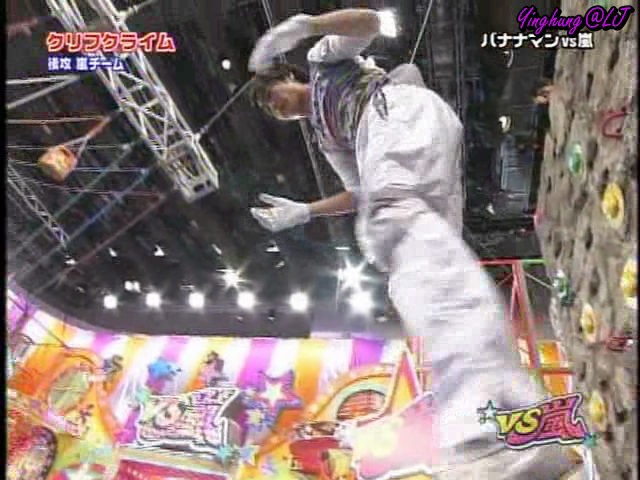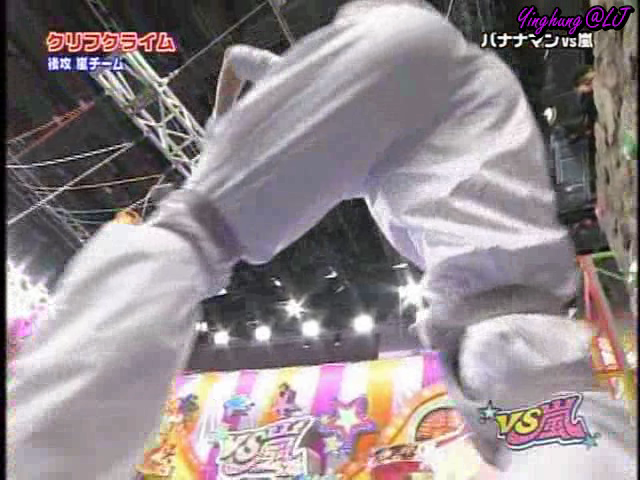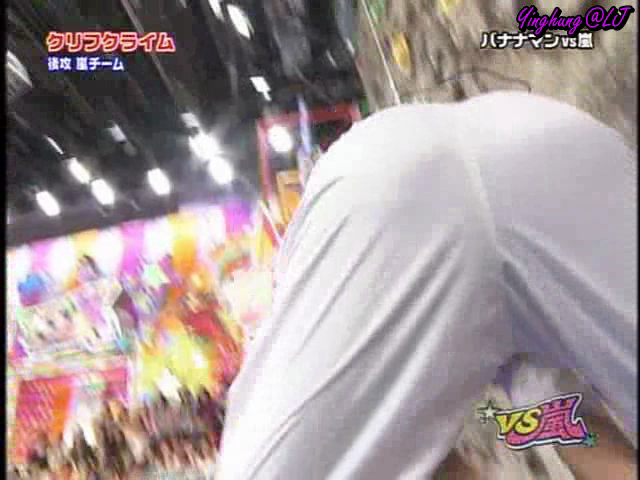 cameraman's foot: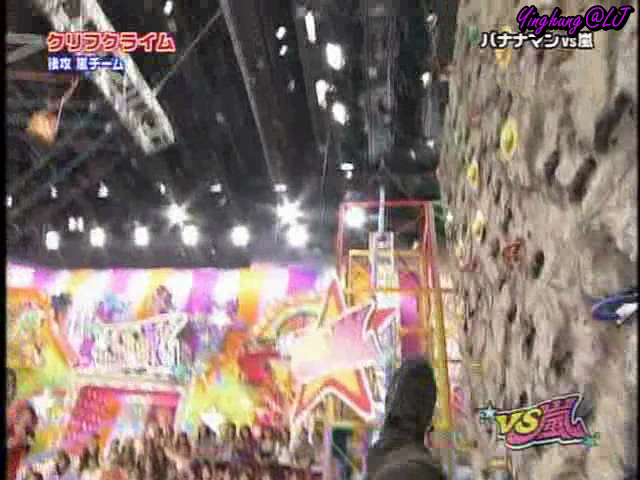 FACE!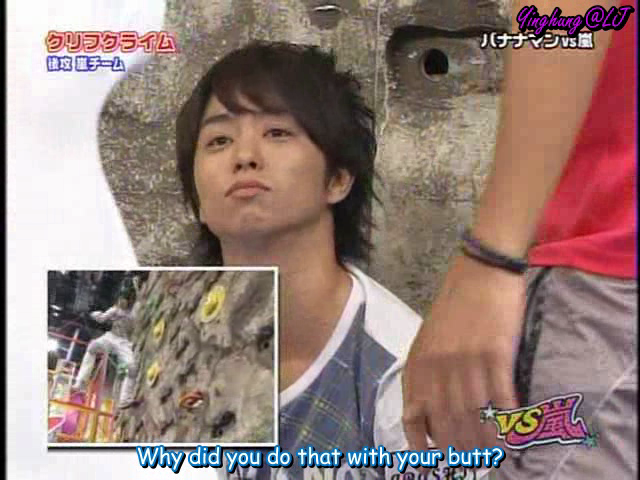 4. FACES OF SURPRISED SUCCESS - he's always so SHOCKED when he doesnt fail

What? I did it right?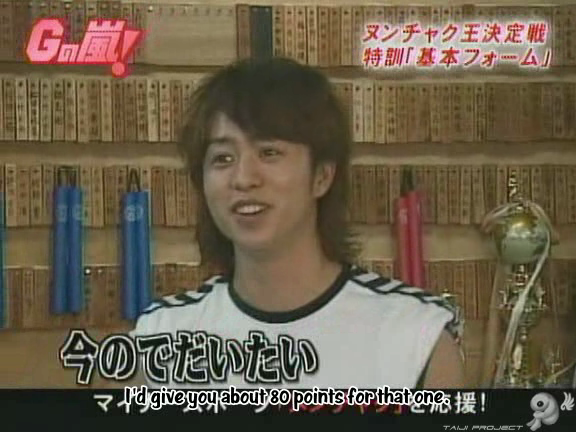 I won?!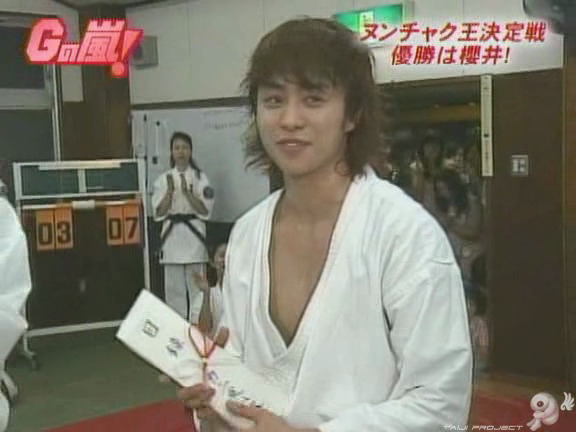 I didn't fall on my ass!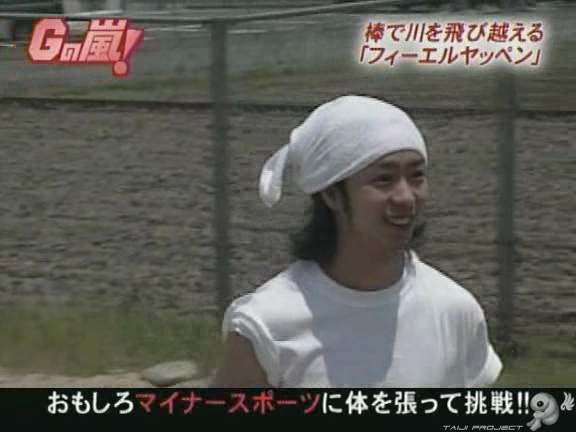 I DIDN'T FALL IN THE WATER!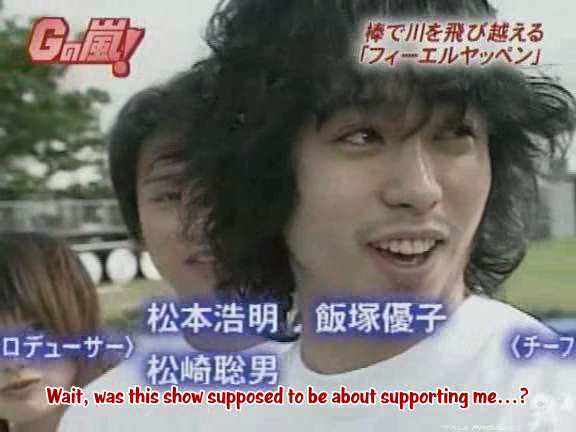 ULTRA STRONG GAME WINNERS! LOOK AT THAT SMILE! HE JUST GLOWS!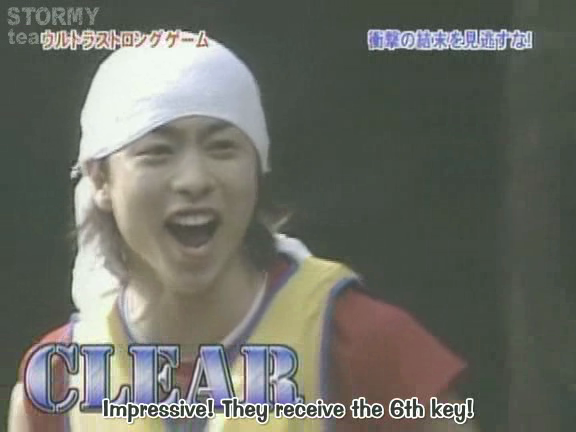 "I'm not used to getting praise."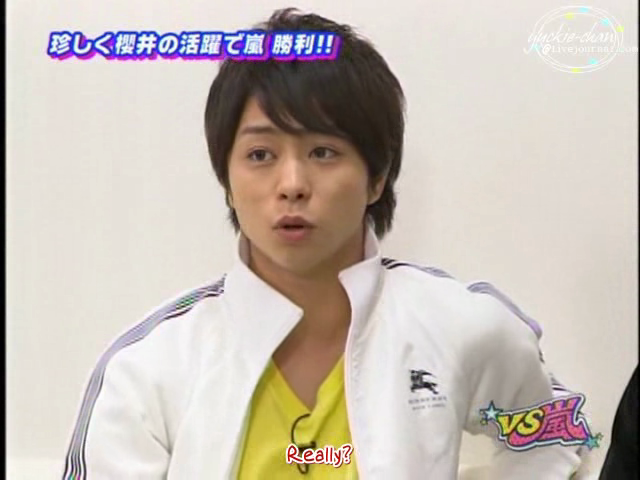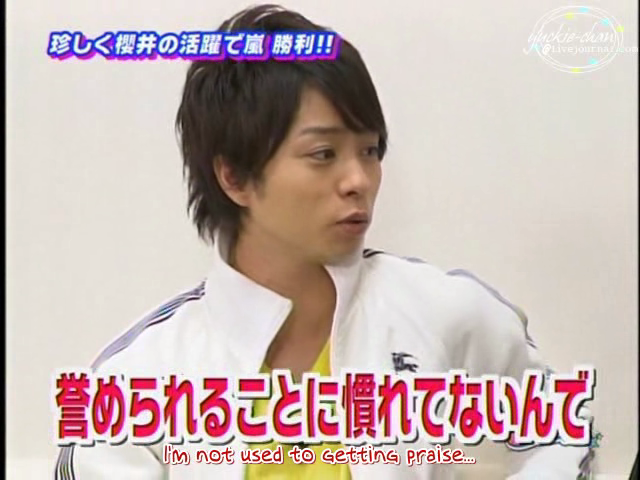 Safe landing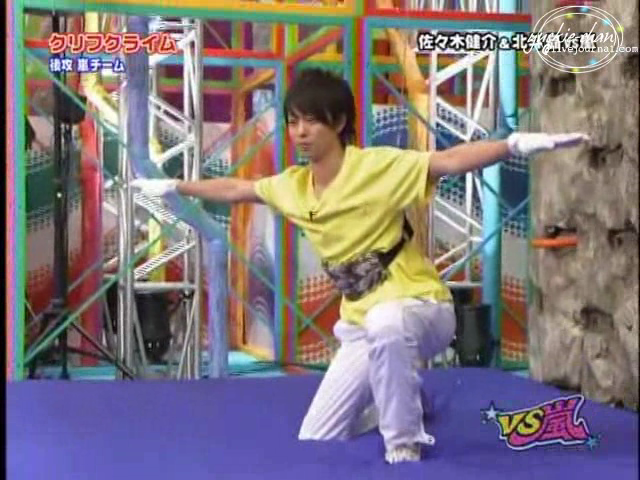 5. FACES OF LAUGHTER - SO CUTE with his chipmunk cheeks!

Sho's a big pervert?!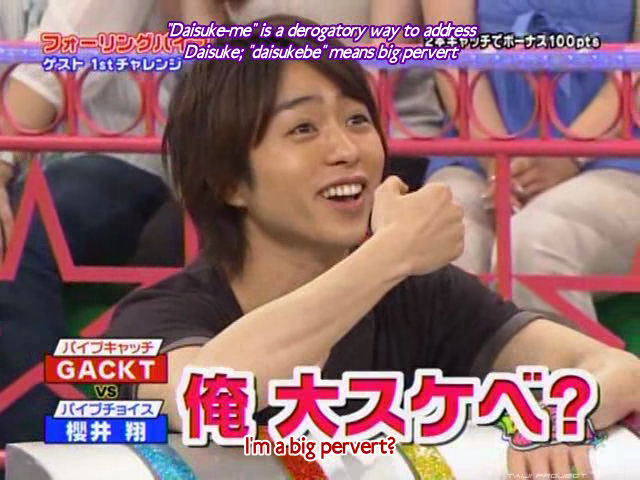 Unfairly blamed for things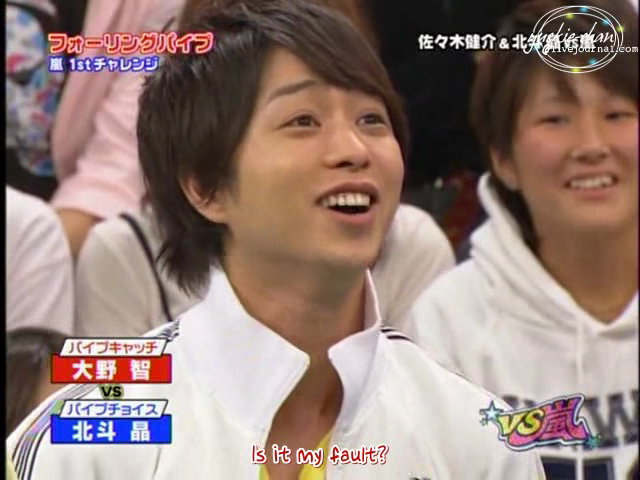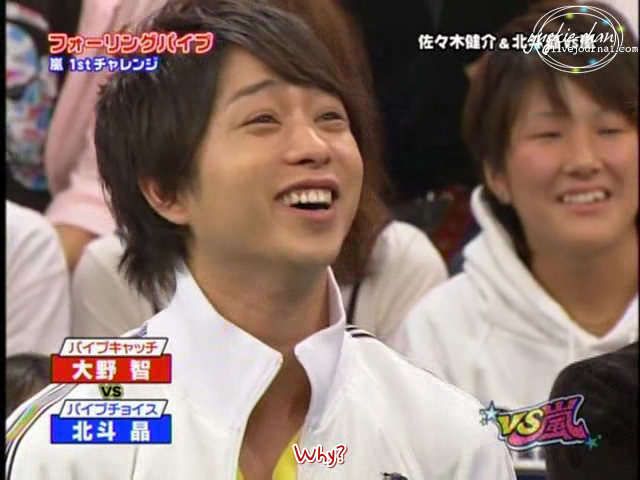 He might've screwed up, but DAMN he's cute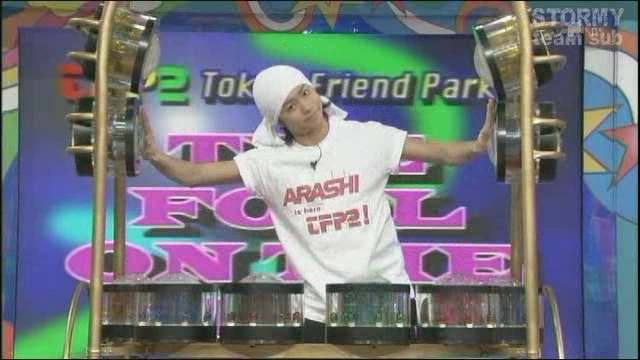 He's not scared at all. No way.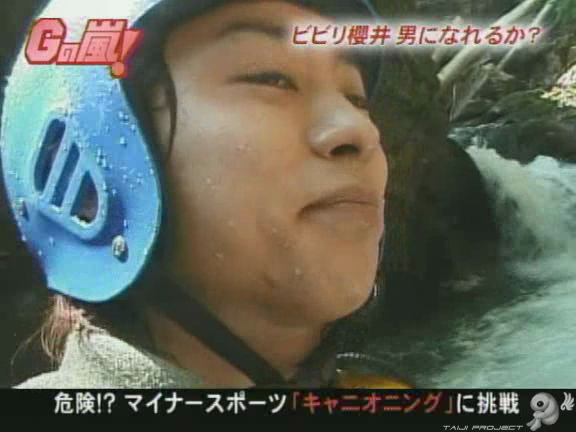 6. "CHESUTO" FACES - I love the Minor Sports on G no Arashi MORE THEN I CAN EXPLAIN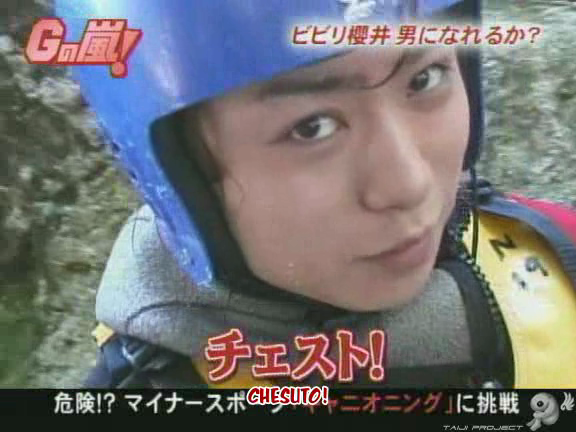 KIDS LOVE HIM. THEY CHEER FOR HIM.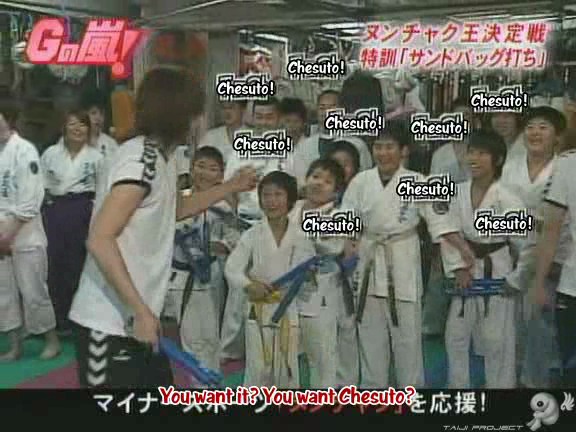 SHIRTLESS chesuto!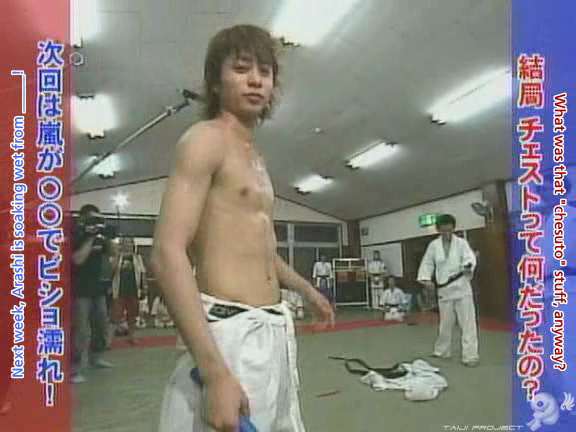 7. FACES WITH KIDS - my ovaries explode, because this man LOVES babies and little kids. LOVES.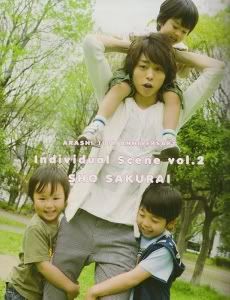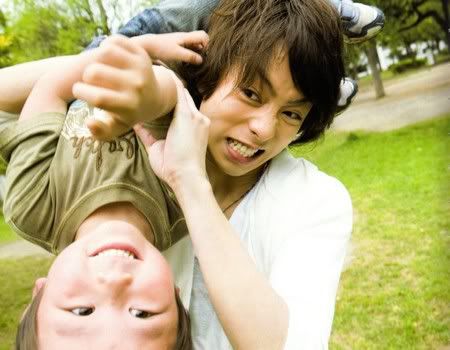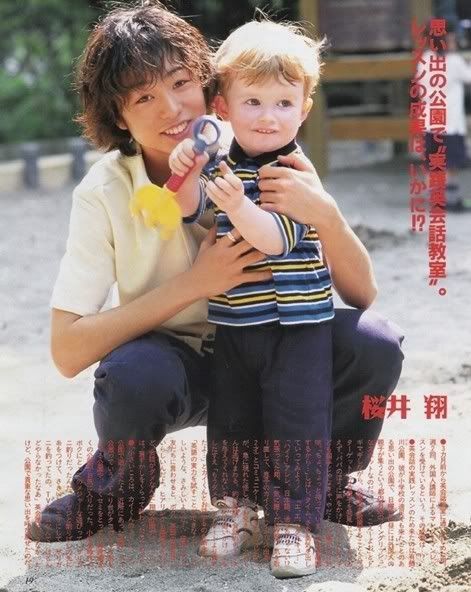 8. ALL OTHER FACES I LOVE - they dont quit fit in the other catagories, or I dont have enough to have it's own catagory, or I just think he's adorable.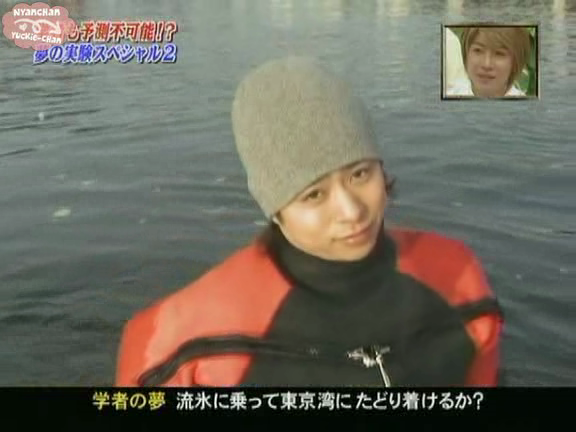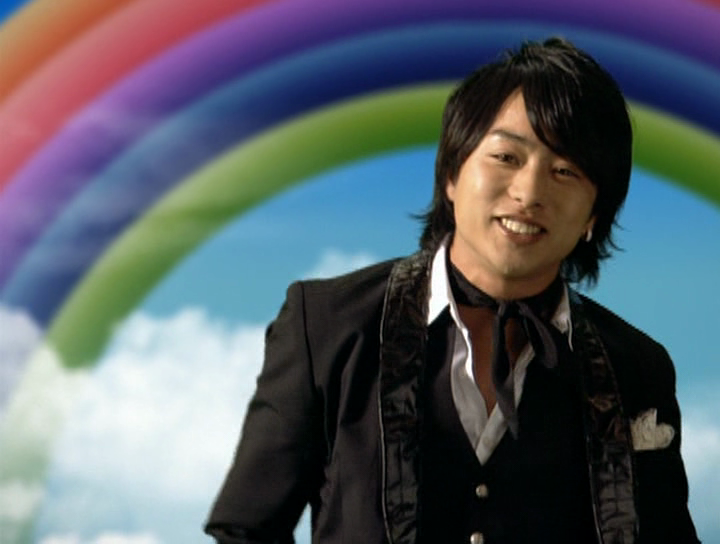 DORK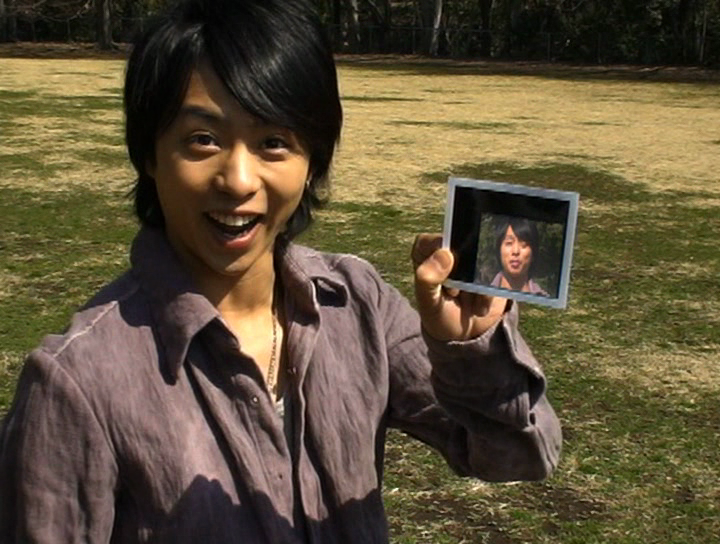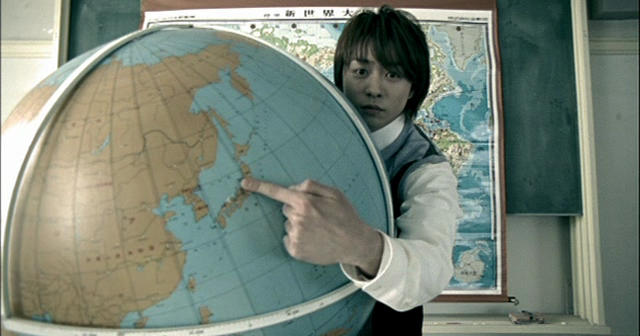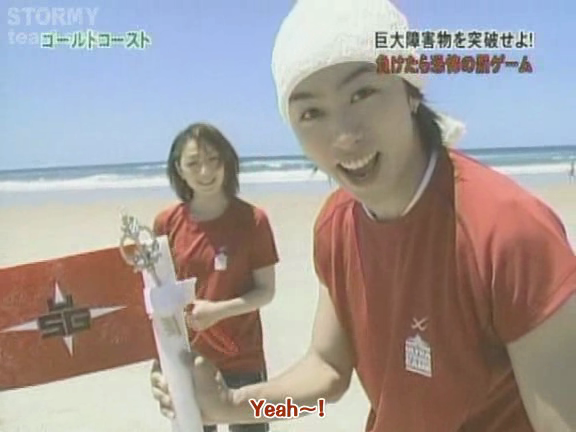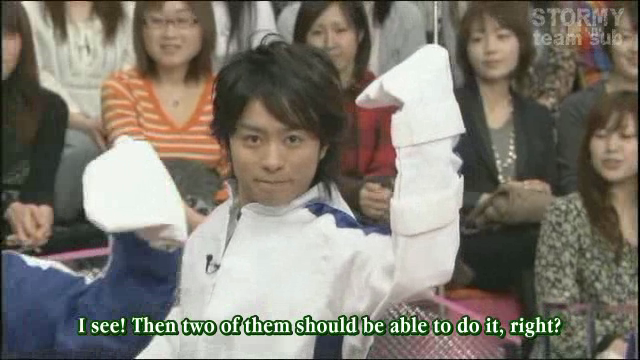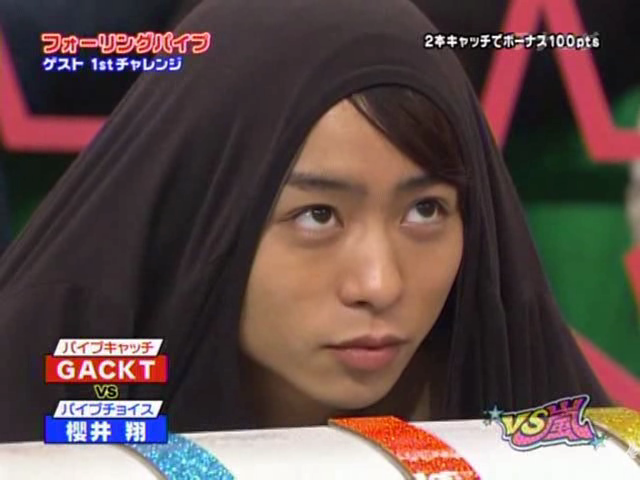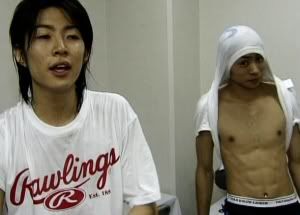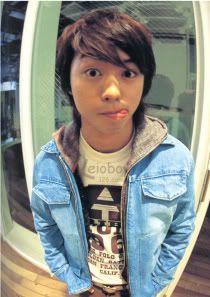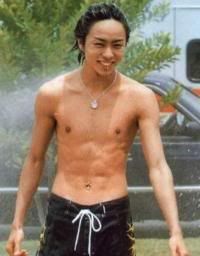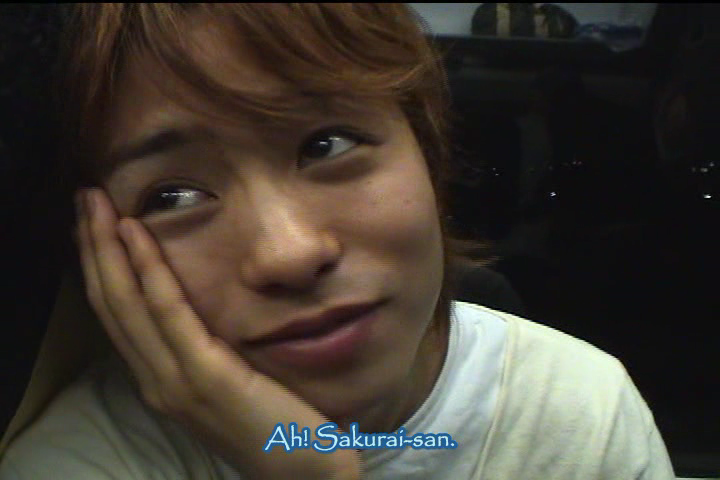 THIS MAKES ME LAUGH HARDER THEN I CAN EXPLAIN