There are many many ways I can tag this spam. Many ways. Because this? Is a ridiculous show and an insane amount of crack in it.

I love it awesome amounts.

Gui Gui likes Wang Zi. Wang Zi thinks Gui Gui is insane. She drives him nuts. She follows him around, she pulls pranks on him accidentally, she stuffs her pictures in his pockets. SHE IS EVERYWHERE.

Until, suddenly, she isn't. And Wang Zi is getting rather twitchy about how out of character she is acting. What should he do? Catch her in a net, tie her up, challenge her to ping pong and ask her on a date! Oh! Of COURSE!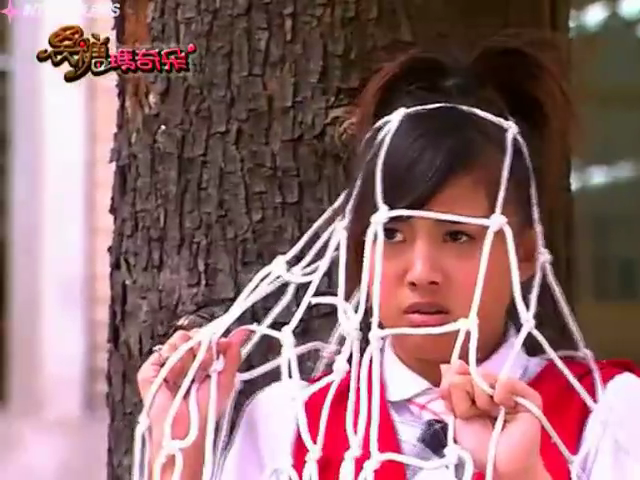 Gui Gui isn't talking. And she sure as hell isn't talking to Wang Zi.

He decides to take matters into his own hands and make her talk. Or listen. Or something - who cares, really? He's got the hots for her, he just doesn't want to actually admit it.

He gets a net - ask me from where. i dare you - and chases down Gui Gui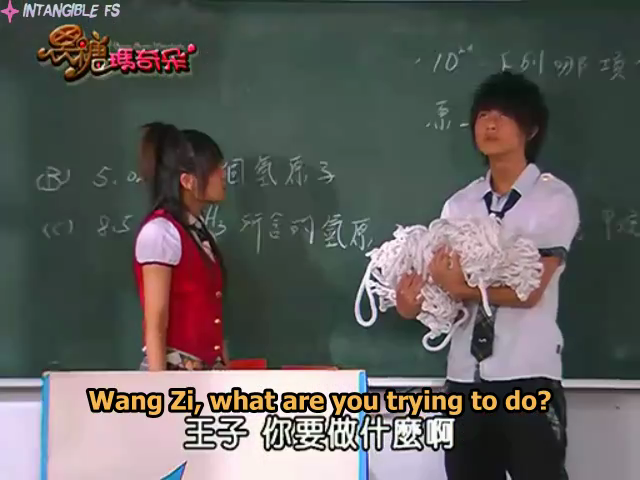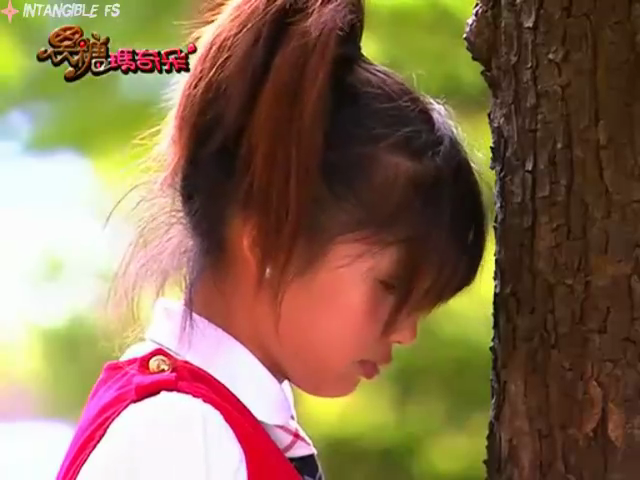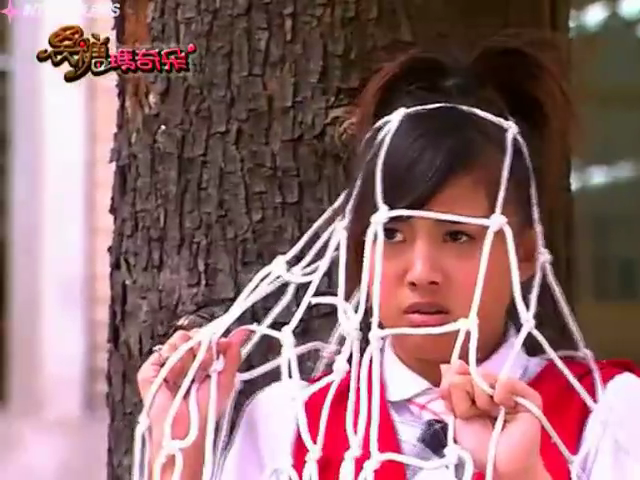 That doesn't work. She runs away again. How about a rope (he got it from the same place he got the net)?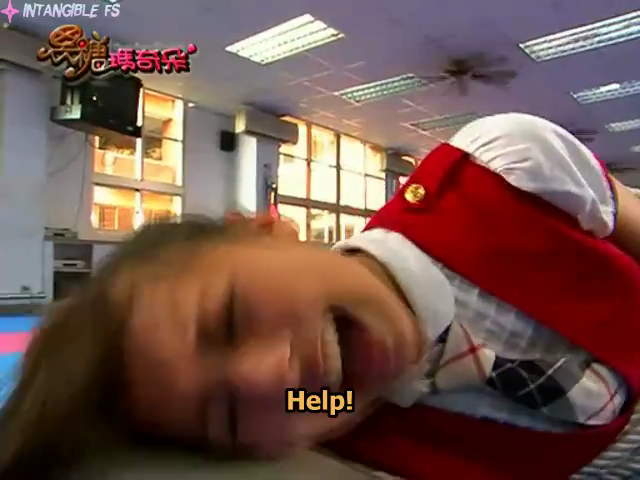 What you always say when you've just tied up a girl, right? No, wait..that isn't right. Focus, Wang Zi!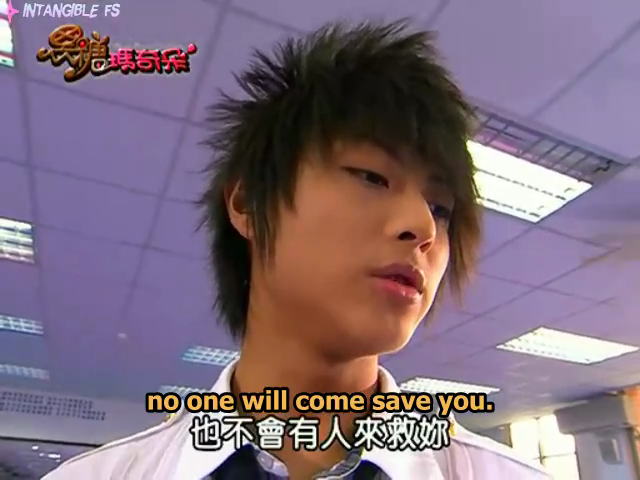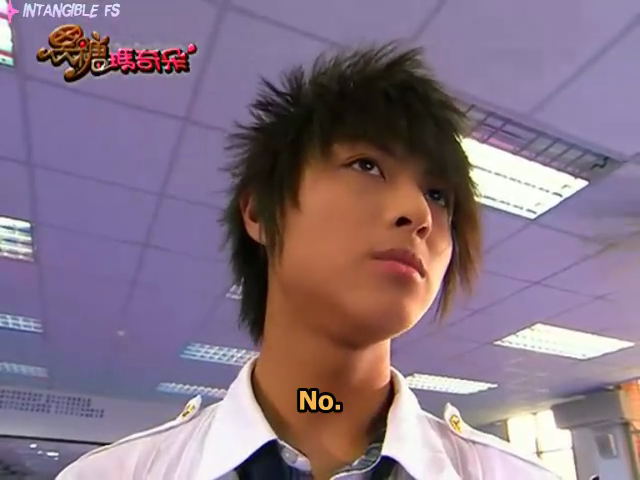 He asks her for a date - after insulting her, her stamina, and devotion to him. She wants to know why he's asking this now. Whatever, he says, tell me where you want to go later.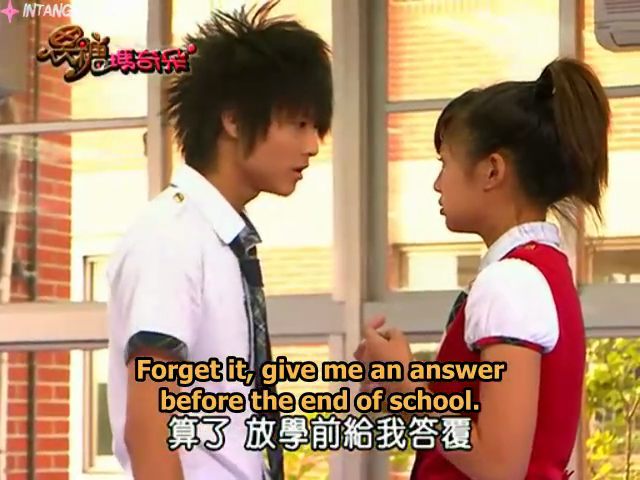 Later? Well, she turns him down flat. Says he's never liked her before, he won't admit to liking her now. She'll wait for something who actually cares for her. I fall head over heels for her.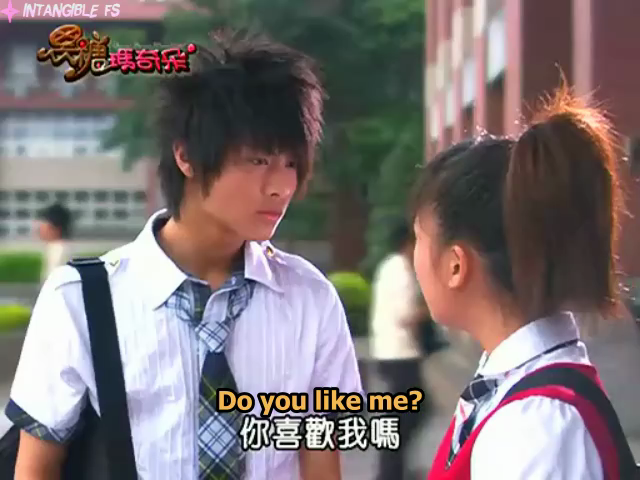 Wang Zi, however, doesn't give up. You know what comes next? EPIC CHASE SCENE. One in which it was very difficult to cap.

I feel somebody watching...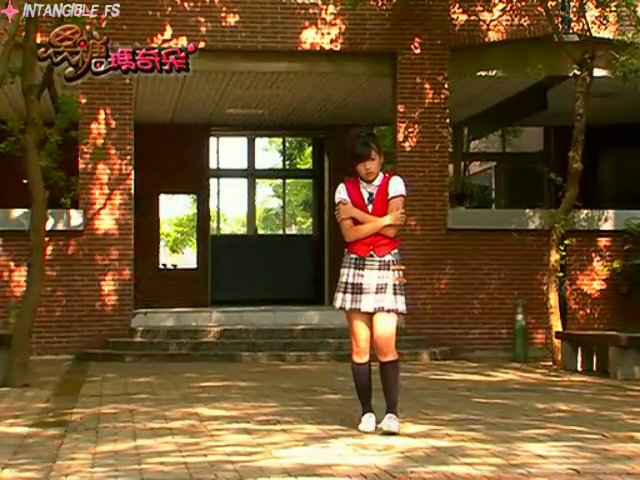 Run like hell! Hurry!



Up and down the hallways, losing shoes, passing people who are clearly going WTF? Weaving in and out of columns like Scooby Doo...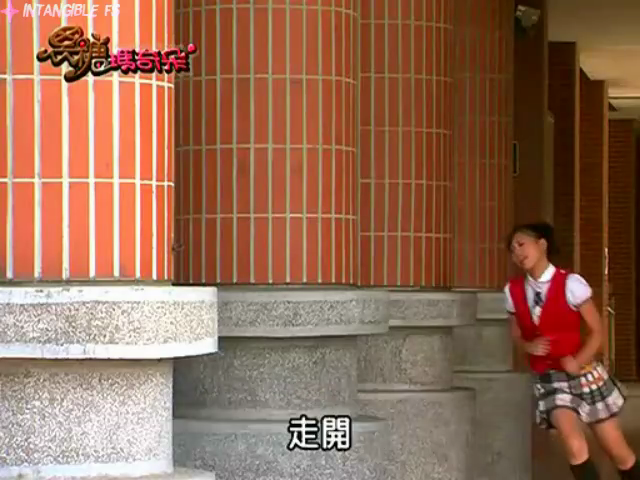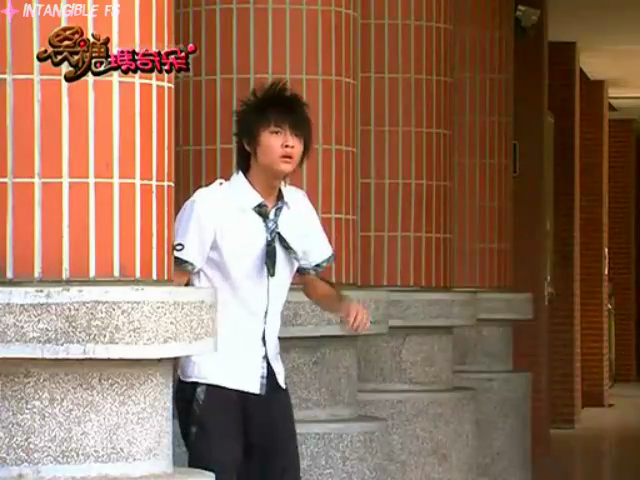 I'm tired from all that running. How about a breather, you two? (and I gotta say, Wang Zi makes me say UNF, here)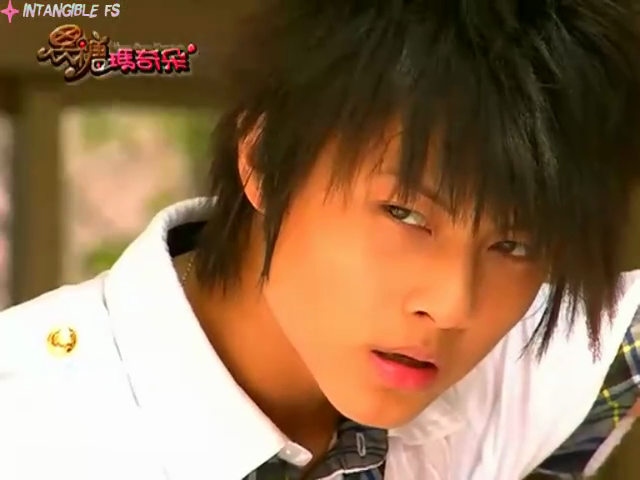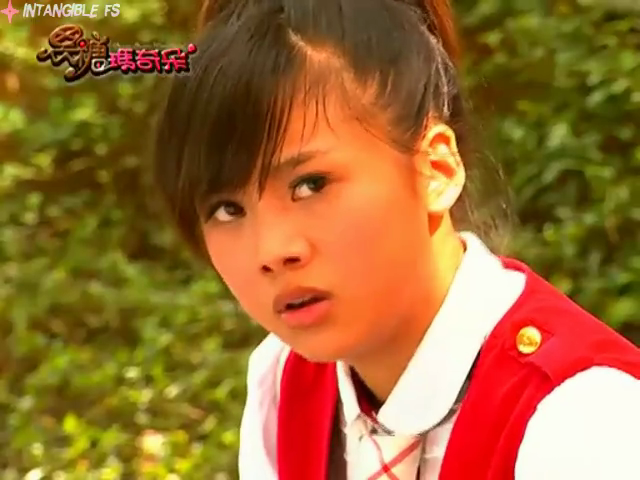 Ready to go again? I know! Let's try something different! How about...PING PONG?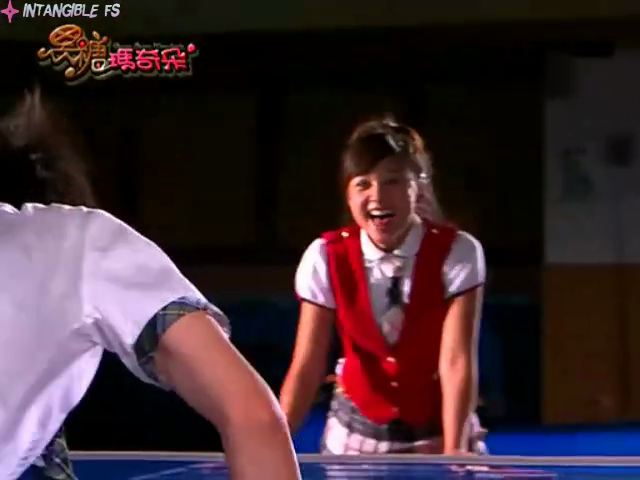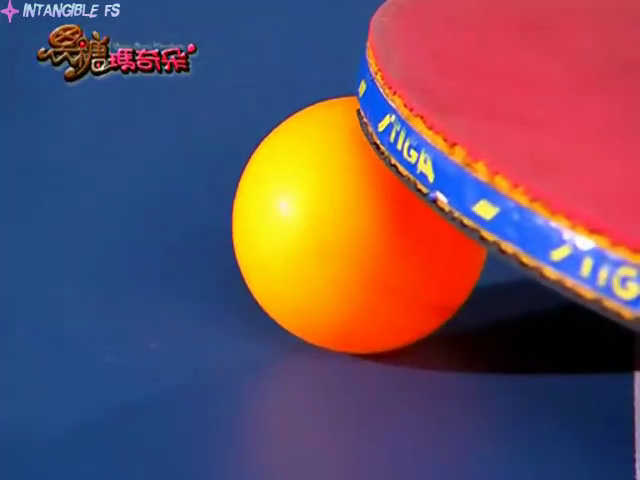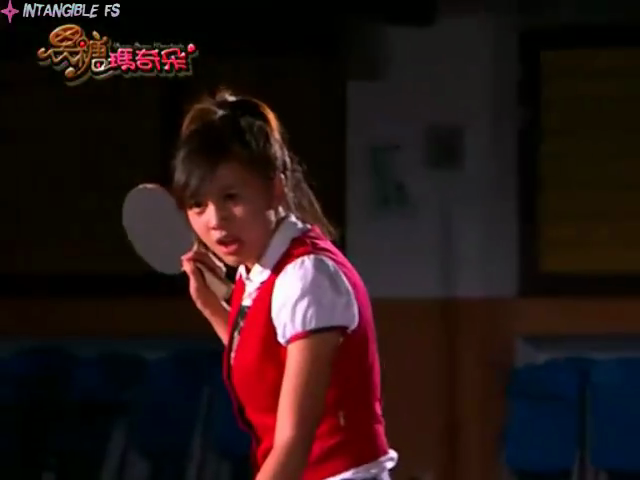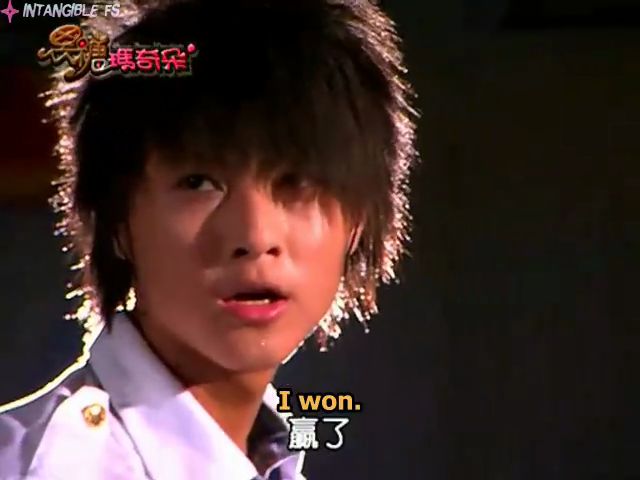 Shit! He won! Run for it, Gui Gui!

Gui Gui slides into her desk in the classroom, with Wang Zi bare seconds behind her. She tries to act like nothing is happening, he glowers at her. Ah, young love.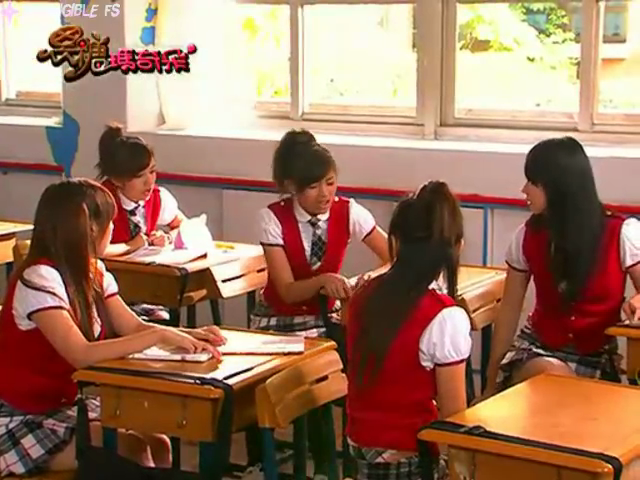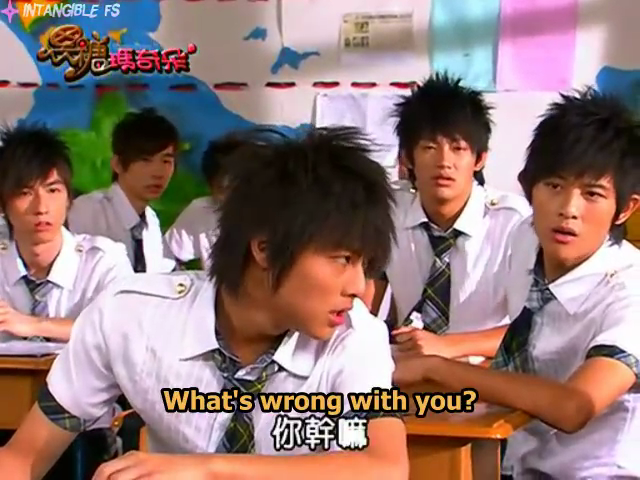 His eyes on her, glaring, fiercely watching her every move...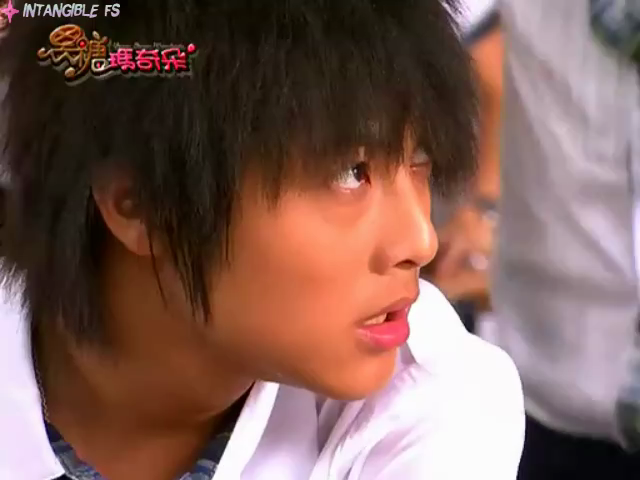 She touches her head - sways, and HOLY SHIT THAT BOY CAN MOVE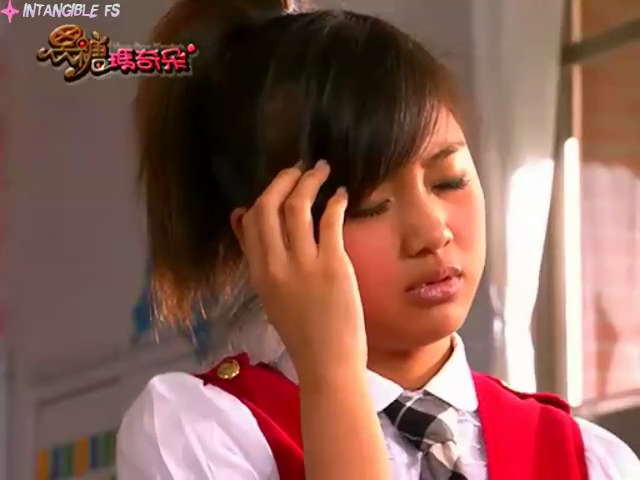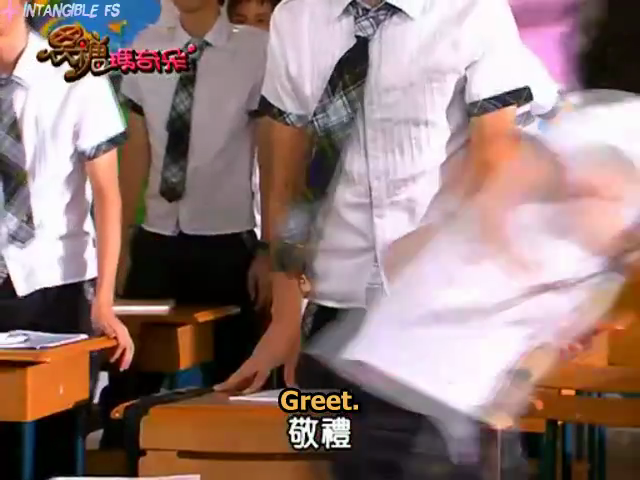 He catches her as she faints, and carries her off to the nurse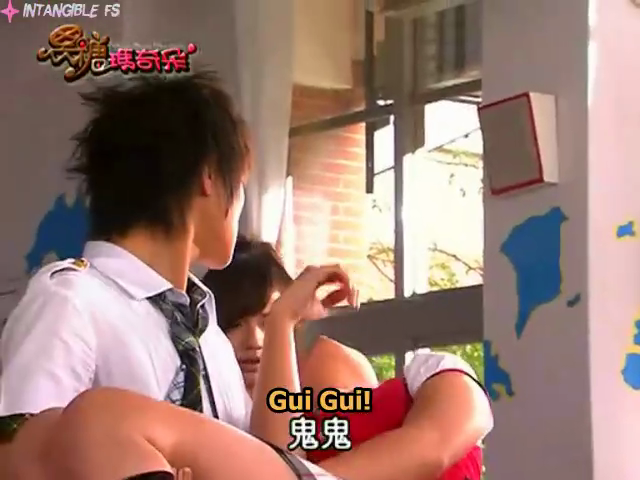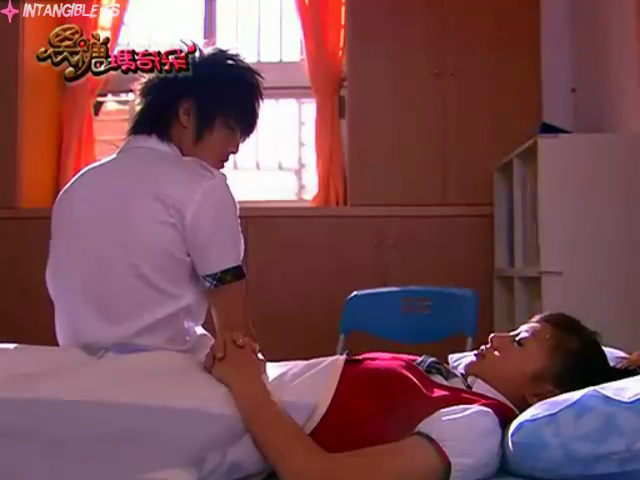 He doesn't like her AT ALL. That's why he keeps touching her face, and brushes his hand across her lips.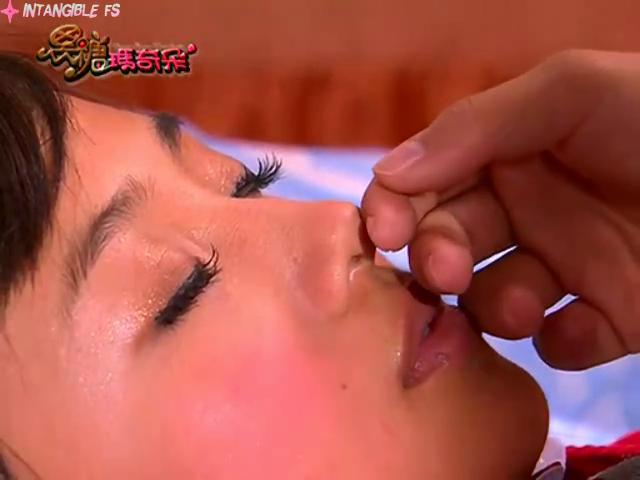 He leans...leans...and just as he's getting close, her eyes open, and he goes SHOOTING straight back up.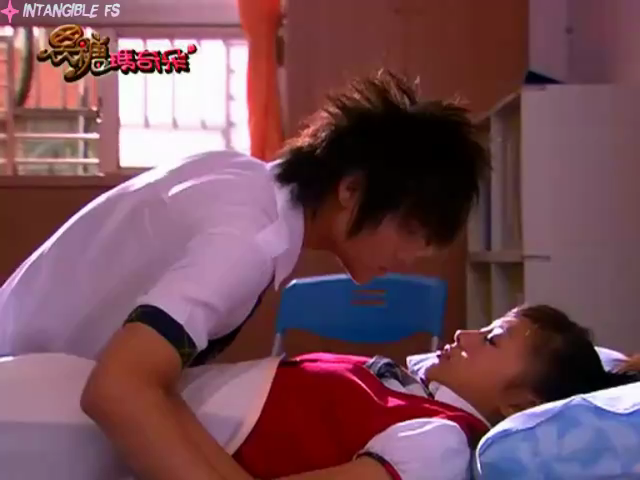 My favorite exchange out of the whole show - it's the sullen, matter of fact way he says it -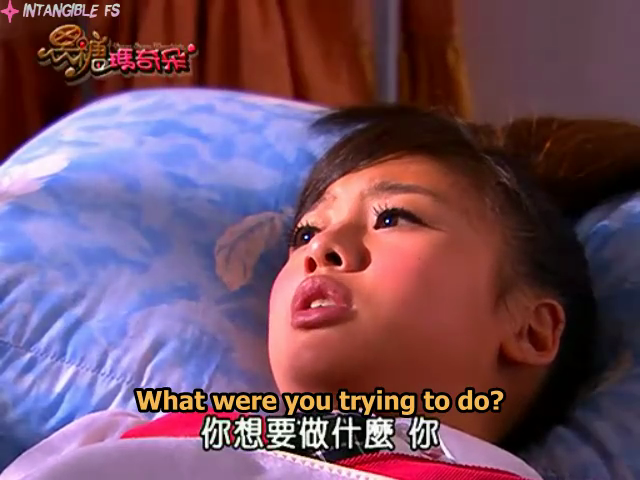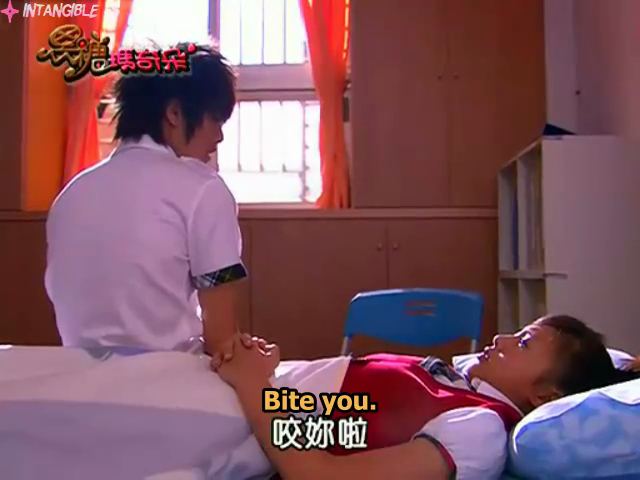 He has something he wants to tell her. Which promptly leads him to fiddling with everything in the office and refusing to look at her or actually speak.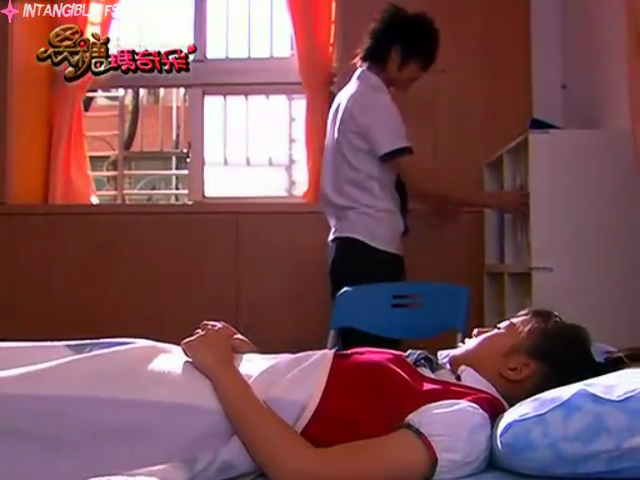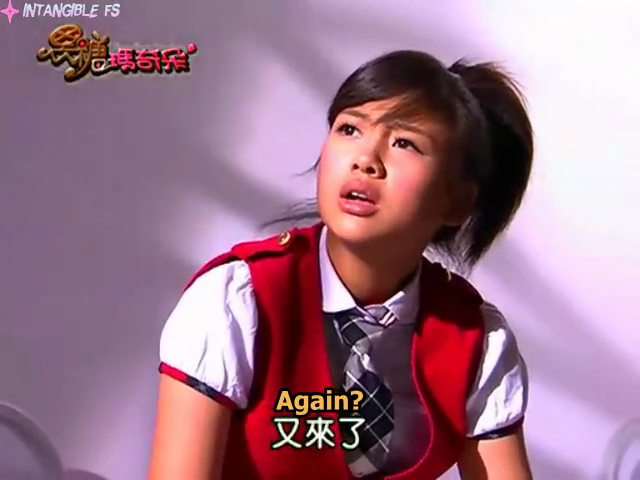 Don't worry, Gui Gui can handle him. She asks him point blank. He tries to weasel out of it, but she's not having any of it.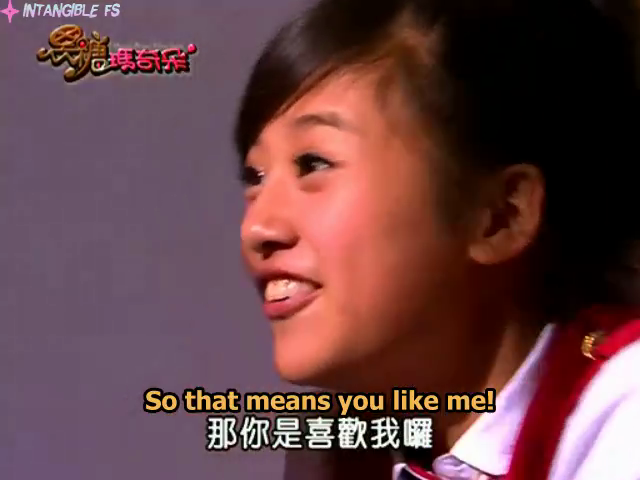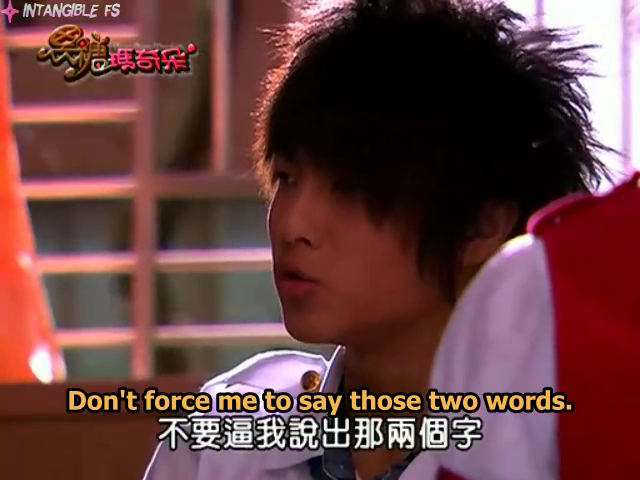 If you do like me, just nod.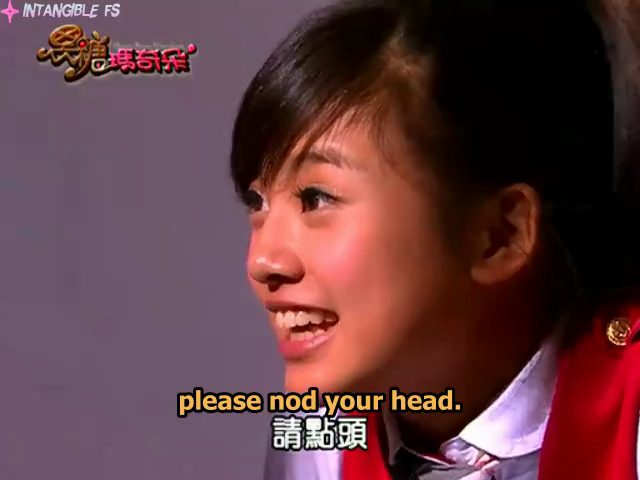 I had to post all three of these caps, because it is such a subtle, teeny thing he does. Apologies for the blur in the third cap. Damn twdrama quality!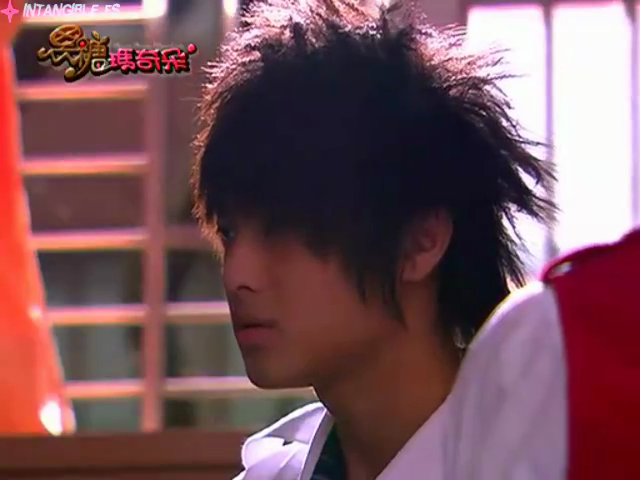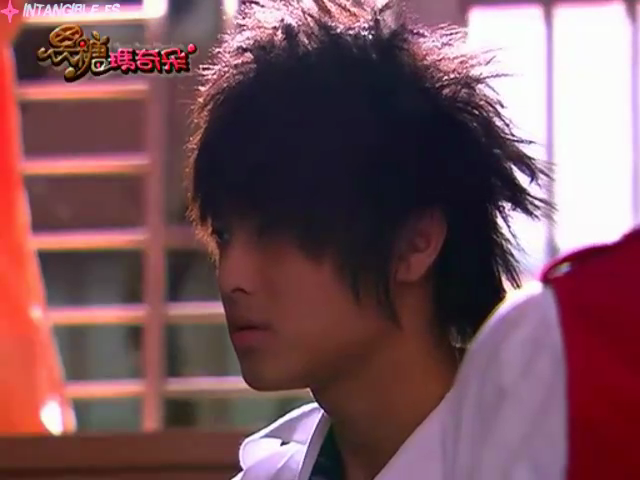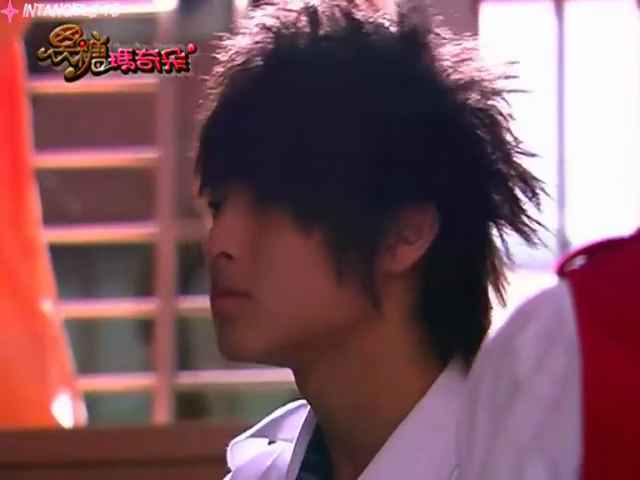 *hearts* Emotionally repressed guy with cheery, bubbly girl? YES PLEASE!