I just started ToGetHer (which I remain confused about how to pronounce - Together? To Get Her? Both?) last night, and I think I am going to enjoy it ROYALLY.

I made a picspam of the first ep - just for you!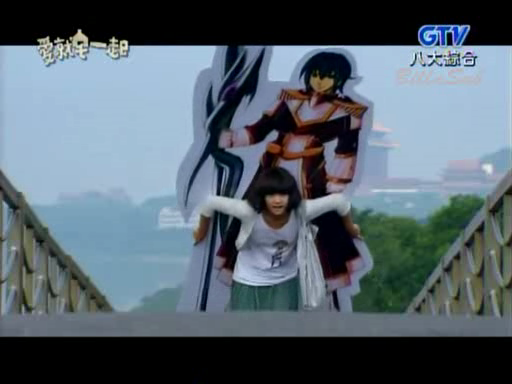 For starters, this is Momo: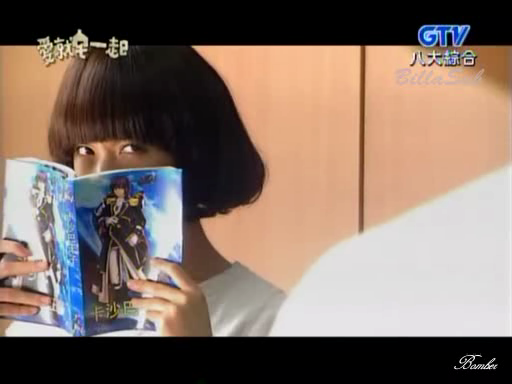 She's played by Rainie Yang, which pretty much guarantees that I'll love her. Momo is a hermit. She doesnt like to talk to people, and is currently having a love affair with a manga character. She even throws his cardboard cut out a birthday party. She's adorable.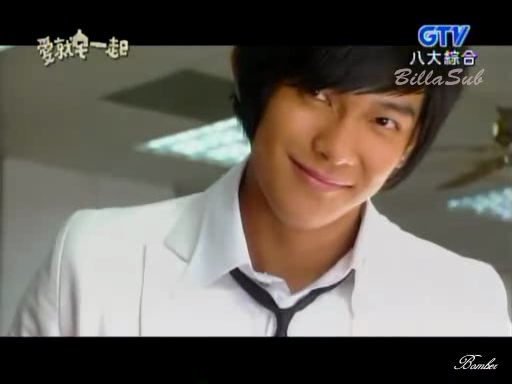 This is MARS. He's played by Jiro Wang, and the way his character was introduced means I can happily continue my policy to NEVER TAKE THIS MAN SERIOUSLY. he's a doofus. he's kind of an ass, but he's already a woobie, too. I kind of like him.

Anyway, our darling Momo has a tendency to be overlooked, starting from when she was very young.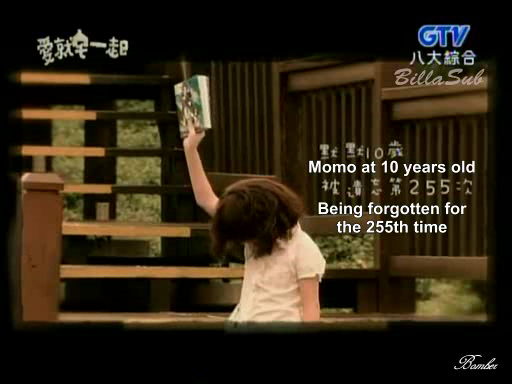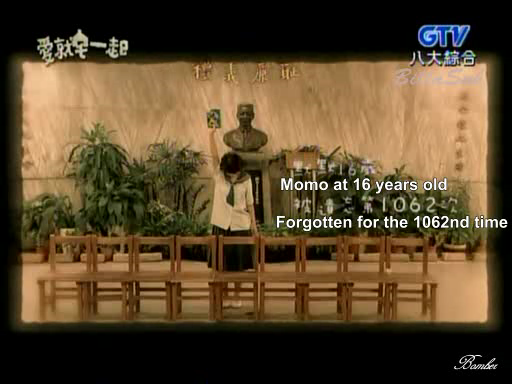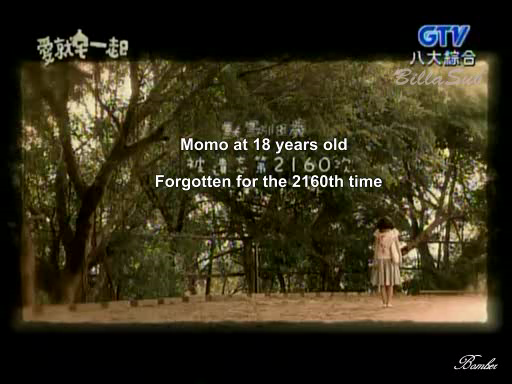 She likes being invisible.

MARS is a big shot idol. Or..was. He isnt now - and honestly, it's not even his fault! He went to help a cameraman up who fell, and pictures of him "hitting" the man came out. He agreed to a picture with a couple of girls, and pictures of his hand on one of their boobs came out..and he wasnt even touching her boob. Etc, etc. So, his house has been given to the new hot thing, and MARS has been told to get his ass in school in some vague idea of at least giving him some way to make a living besides being annoying, I guess.

This is how we meet MARS. Huge rock concert! Screaming fangirls!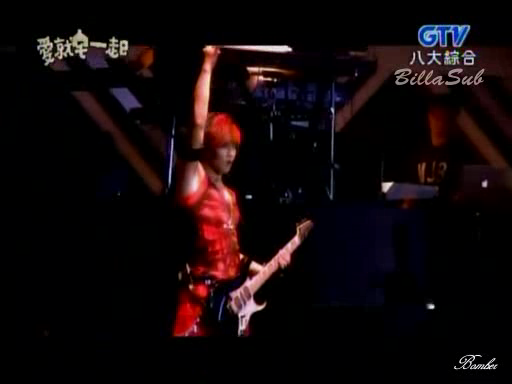 ...large stuffed something (whale?) sitting alone in the stands..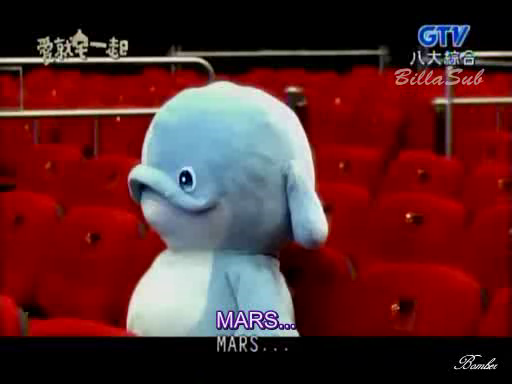 Screaming!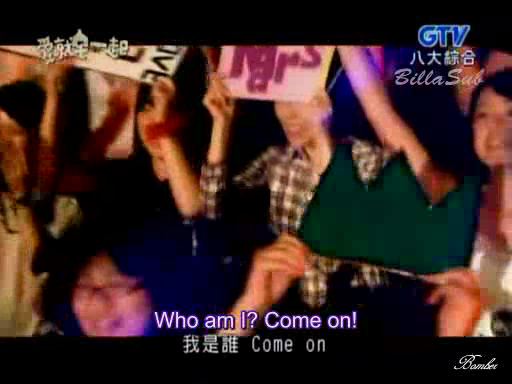 ....lonely lonely stuffed creature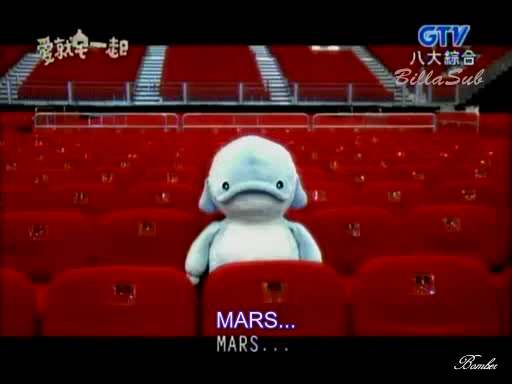 He's DREAMING. While sleeping with the stuffed whatever. NEVER TAKING HIM SERIOUSLY. I love you, Jiro.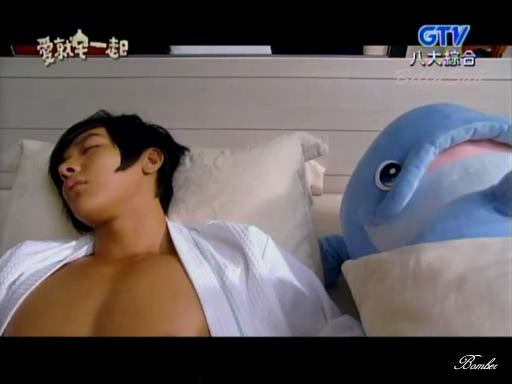 I do, however, take his abs quite seriously. mmmmm.



That's his manager with his head on Mar's chest, by the way. He's checking to see if he's alive. Or possibly if he's up for porn. I kinda love his manager, too.

So, Mar's first day of school, and he shows up wearing the most ridiculous outfit outside of a Johnny's. I tried to cap it, but i think even the camera thought it was too ridiculous, as the cap was horrifically blurry.

He thinks he's hot stuff. He's shooting finger guns and blowing kisses and generally being a complete moron. Meanwhile, his manager is paying for the car out of his own pocket, because Mars doesnt get a company car anymore.

Mars breezes into class and proclaims his coolness, and all of the girls want to show him around. Teacher picks the name of a student out of a hat to be his guide.

Yep! You guessed it, MOMO.

She shows him around in the most hilarious way possible - she's ten feet in front of him speaking close to a whisper, he's behind her surrounded by fangirls and stopping frequently to force unsuspecting students into photo ops. She finally gets rid of him and sits down to enjoy her lunch and her lover, manga prince guy.

Mars sees her sitting alone, and because he IS sort of a woobie, and does have some niceness buried somewhere, comes over to says thanks. Only, because he is also an ass, he decides what she really needs is his autograph. Which he signs across Prince whatsis' face.

MOMO DOES NOT TAKE THIS WELL.

She actually YELLS, telling him that he's stuck up and a jackass, and all of his popularity is due to the hard work of the people around him, and that NOT EVERYONE LOVES YOU, YOU IDIOT.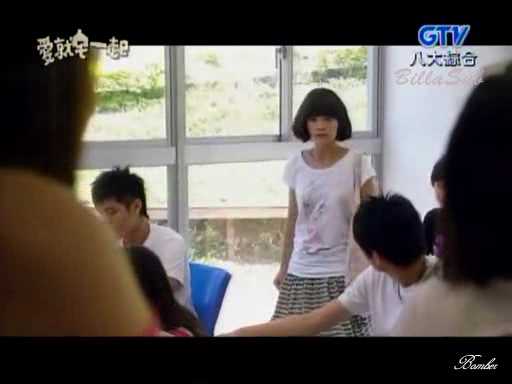 Here's the face he makes. WOOBIE.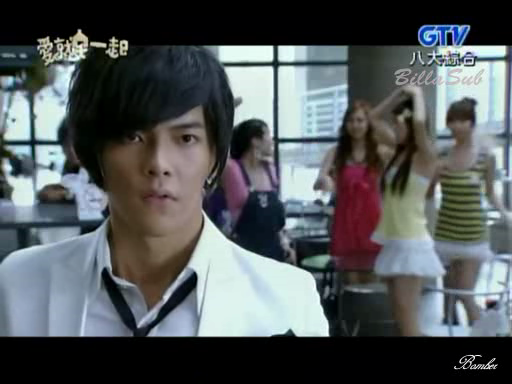 Of course, we find out quickly that our boy has some serious self esteem issues. If he isnt popular, then everyone hates him. A good chunk of his money goes to pay off his dead dad's debts. More goes to take care of his grandparents.

Naturally, he cant afford his current house, and it's being given to the new hot thing in entertainment. His manager has found him a shared house with two young ladies that he can afford the rent for.

I took this picture of moving in for the crotch shot. I think I was actually trying to cap the second before it, when he's actually sitting up bemoaning his fate, but this is what you get.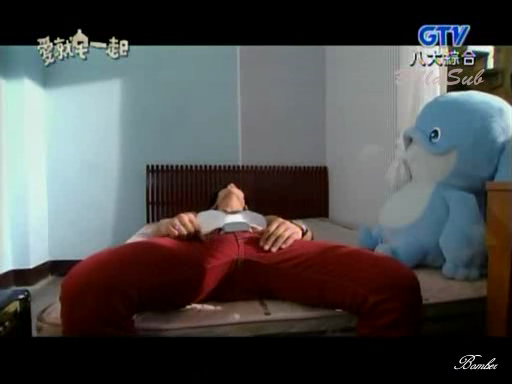 Of course, it's Momo's house, but he doesnt know that yet. Instead, the next day, he sees her again, and decides to make her love him. If he makes everyone love him again, he'll be popular, right?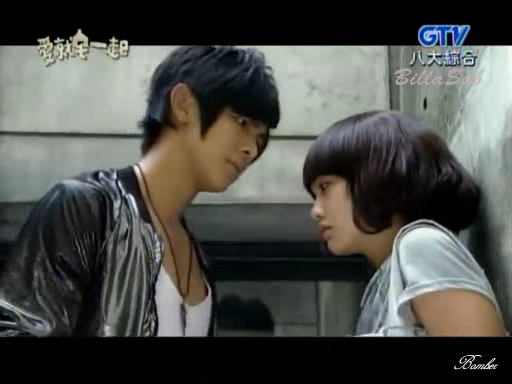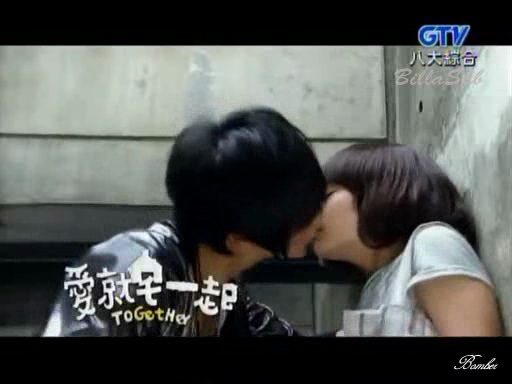 It goes about as well as you would expect.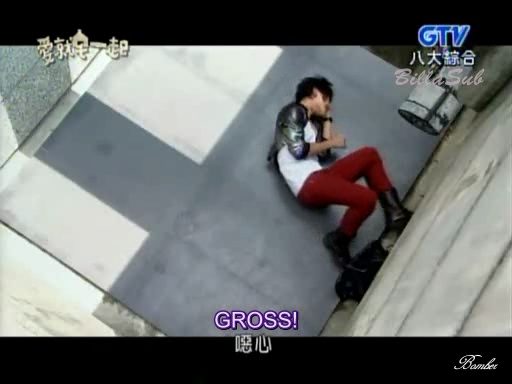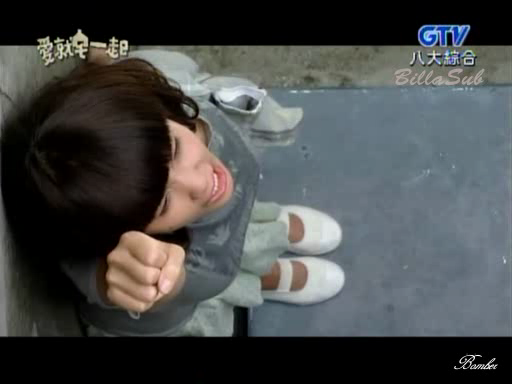 Next episode? Drunken antics, coming face to bare body of your new landlady, and Jiro, as always, being a moron. Im looking forward to it!