I just finished watching Dare Yori mo Mama, which is a family drama. It is MUCH different from my cracky dramas, and there were parts of it (ok, many parts of it) that I fast forwarded through.

It caught my attention after
darkeyedwolf posted a pimp for it at
rainscene, and proclaimed that not only was there gender role reversals - Mama is a big shot lawyer, Papa stays home and takes care of the house, big brother is a sweet, kind, compassionate hairdresser, big sister keeps getting fired for punching her bosses in the face - there was CANON GAY.

I went in for all of this, and while some parts of the gender role reversals annoyed the heck out of me, i was really in it for the gay. Because gay? Japan? WHAT?

AND THEN! AND THEN!



So, Akira is a sweet, gentle, hairdresser who thinks he is straight. Along the way, he meets Pinko. Pinko is flamingly adorable. He claims to be a cross dresser, but aside from cute sparkly barrettes and some makeup, he seems to be wearing men's clothes most of the time.

Pinko has a huge crush on Akira. He calls Akira's family his family. Akira's eyes get hysterically wide whenever Pinko says something in front of Akira's family.

Akira tries to date a girl, and ends up taking her to the gay bar where he met Pinko for their first non-date (It's a meeting! he insists), and spends the entire date looking for Pinko.

yep, you are SO STRAIGHT.

anyway! let's jump to the end and the awesome, shall we?

Akira asks Pinko to go to a concert with him. as best friends, of course. Pinko says he cant. he's moving home to take over the peach farm. Akira mopes around at home for a while, tells his dad he wants to be with Pinko forever, and his dad tells him to go TELL him, then.

Yes, CANON GAY with FAMILY ACCEPTANCE.

When he's walking to his plane, Akira pops up out of nowhere.

"I love you."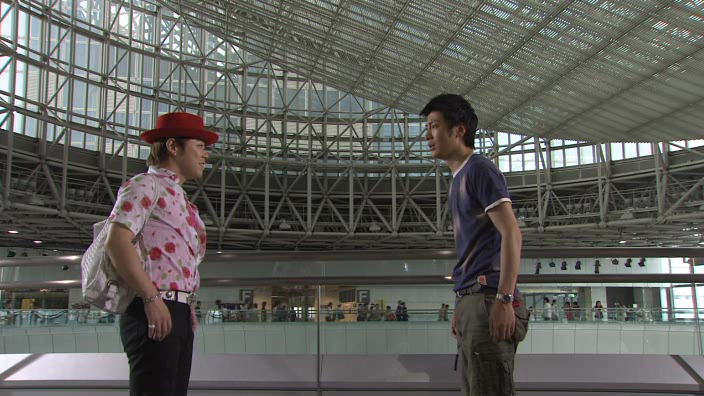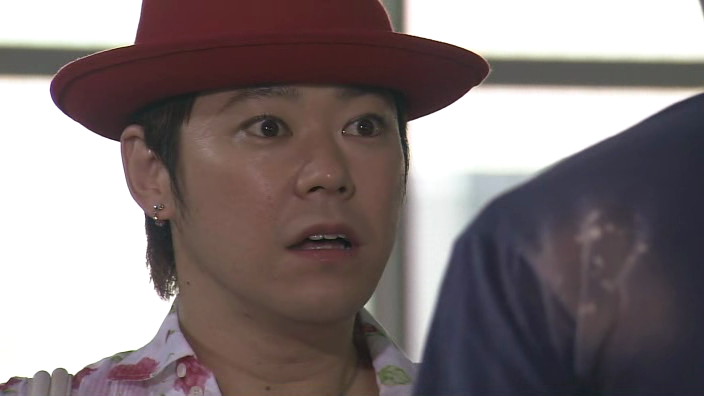 "I can't possibly believe that!"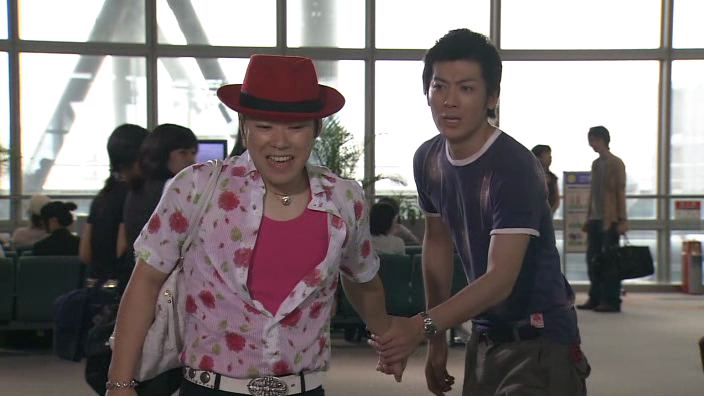 "Not even if I do this?" - the third cap i love more then life itself!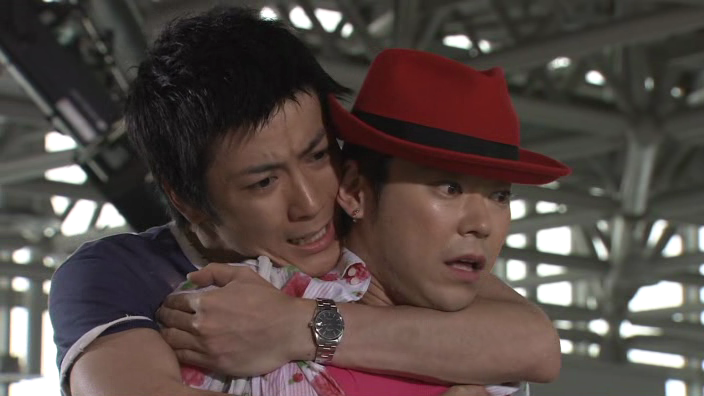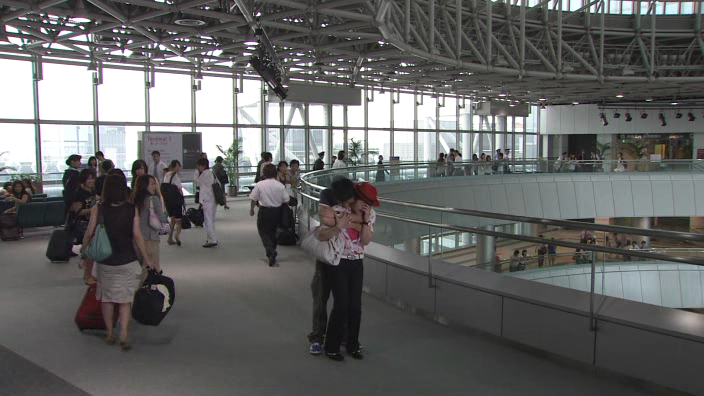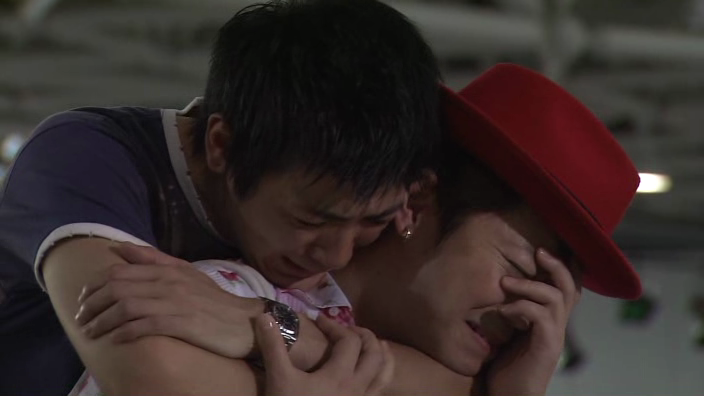 AND THEN? AND THEN??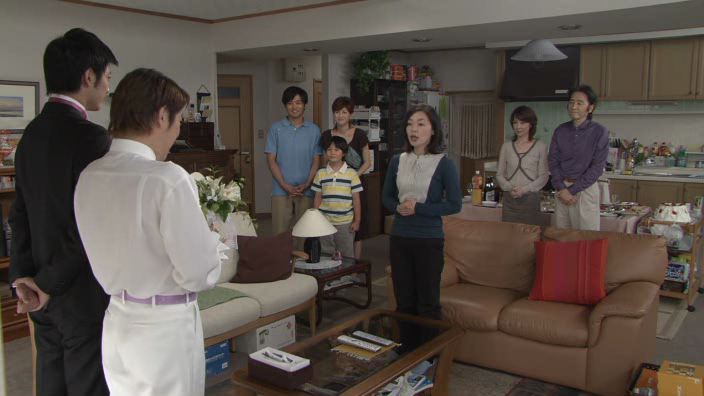 YES! They're having a commitment ceremony! And that's Akira's entire family there watching!!

AND IT GETS BETTER!!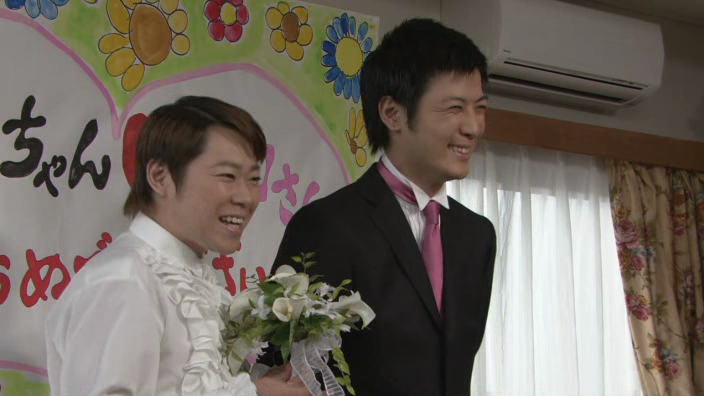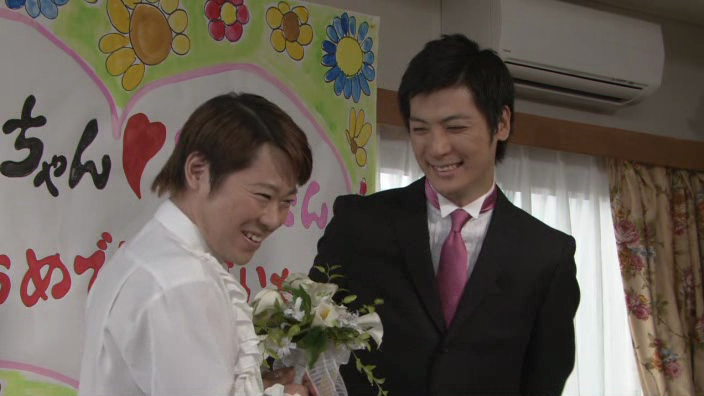 I had to keep all three of these caps. Im sure you can see why.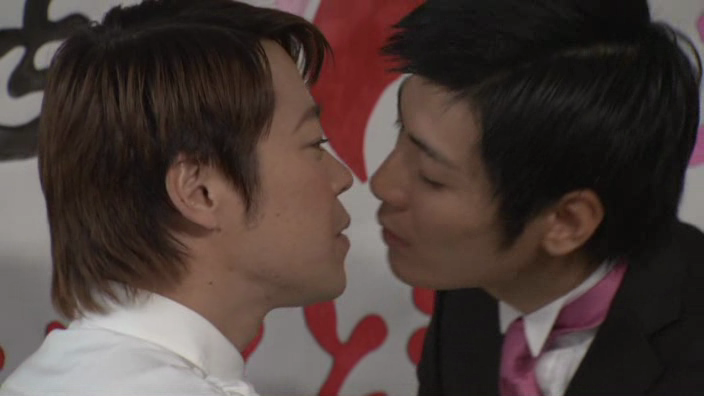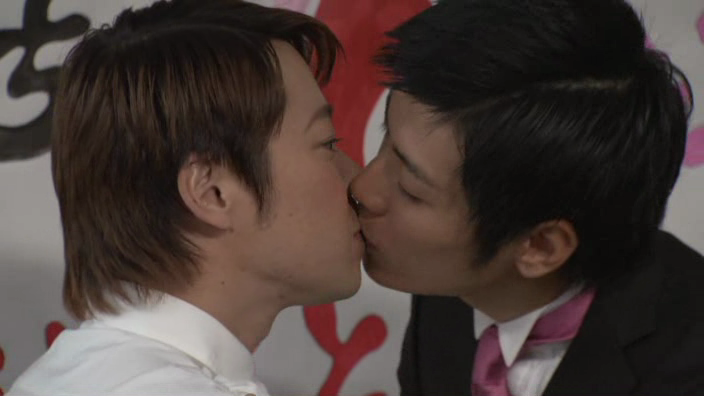 GAY KISSING IN MY JDRAMA! and what's really bad is that this one gay kiss is better then probably 80% of het kisses in jdramas.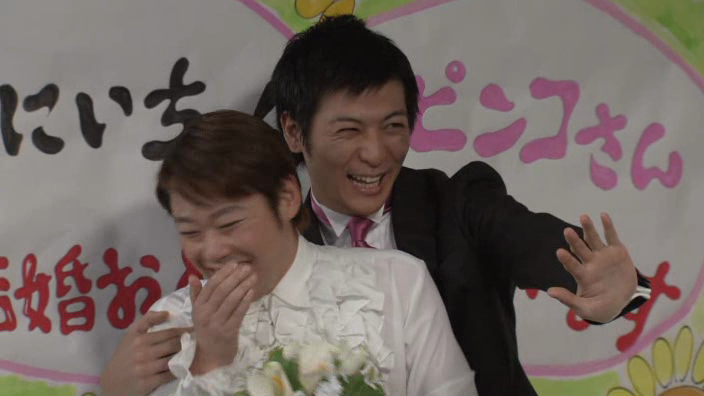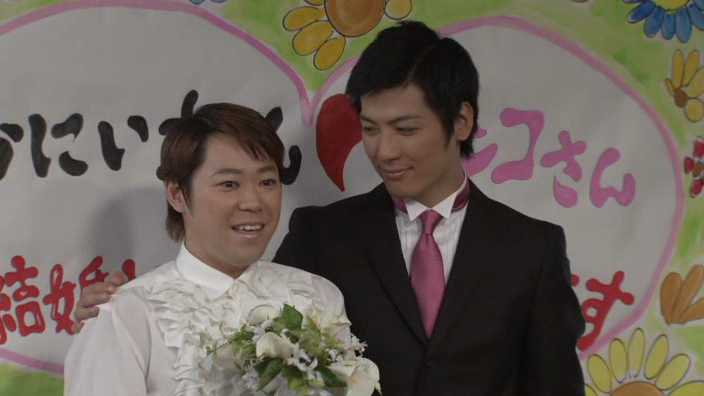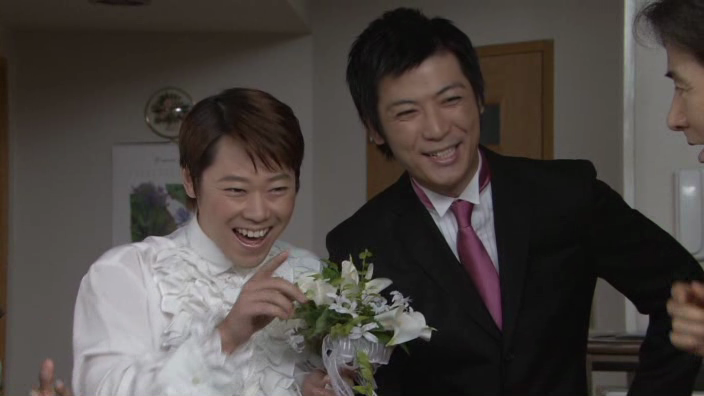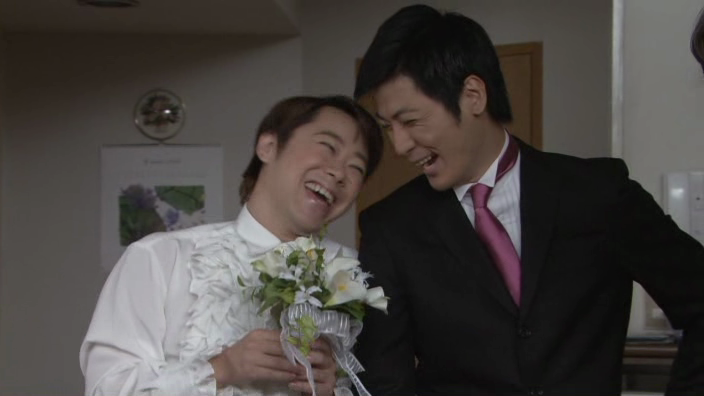 OH TOAST, I NEED FIC ABOUT THESE GUYS. I NEED TO KNOW ABOUT THEIR FIRST KISS. THEIR FIRST TIME. PINKO FLUTTERING NERVOUSLY IN THE BATHROOM GETTING PRETTY WHILE AKIRA PANICS IN THE BEDROOM.