Oh god, I finished watching Full House, and it's possible that the last half hour might just have made every single bit of my endless pain worth it, but now im thinking back on the stupid show FONDLY and i want to rewatch certain scenes and i have BUNNIES and OMG I HAD TO CREATE A NEW TAG JUST TO CONTAIN MY PAIN.

Seriously, this show is STUPID and the writing is completely nonsensical in some places and the drama is POINTLESS and drawn out for no reason, but there is just something adorable about the love story and asljkaklsal HATE.

and you cannot convince me (and
anenko agrees with me) that there was not sexing going on in that tent on the pier. YOU CANNOT CONVINCE ME. THERE IS NO OTHER REASON FOR HIM TO BE HIDING (HIDING! OMG SO CUTE!) WITH HIS FACE BURIED IN THE BLANKET THE NEXT MORNING.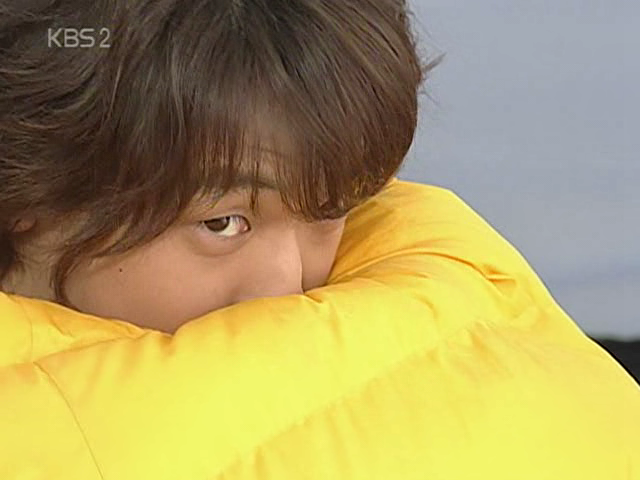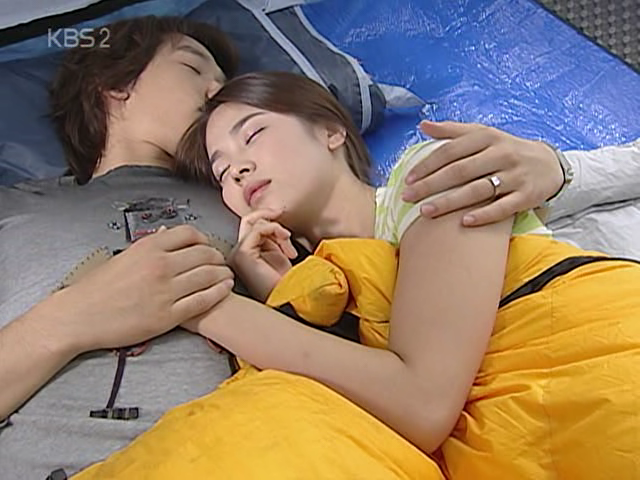 Sexing. I dont care that they woke up fully dressed. WRITE ME PORN.

However! I am posting because i have COME TO A REALIZATION.

I KNOW WHY YOUNG-JAE'S CLOTHES ARE HORRIFIC.

Don't believe me about the fashion disasters? HERE IS ONE TINY EXAMPLE.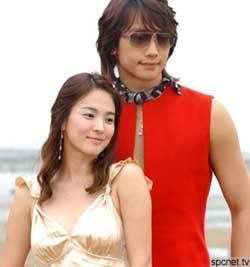 Why the scarf? Why is the shirt slit down practically to his belly button? Why is it SLEEVELESS OH GOD.

I KNOW WHY HE WEARS THESE HORRIBLE THINGS HE CALLS CLOTHES.

It is pretty much stated outright throughout the entire stupid show (omg my life, i hate it so), that bitchface is the one who dresses him. See, she has/works in this clothing store, and every time he wants a fix of bitchface ('cause he's addicted and follows her around LIKE A PUPPY and i hate her a lot), he wanders over to the store to spend too much money on clothes.

so, i figure, she gets sick of him coming over ALL THE TIME (like a PUPPY. it's disgusting.) and she starts running out of actual ATTRACTIVE clothes, so she just starts grabbing whatever horrible atrocity comes to hand and reassures him it is the height of fashion! Trust me, my puppy! And no, i dont want to go get dinner, unless your hot friend is going and you're paying, HERE WEAR THIS.

I am convinced of this. And when you see some of the other crimes against humanity he wears - including a few horrible hats and many shirts that actually make me weep with pain, YOU WILL BELIEVE IT.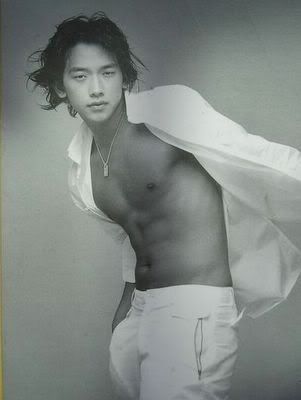 This? This, however, is the picture on the wall. of his BEDROOM. It is practically life sized. It lights up. LMAO FOREVER.