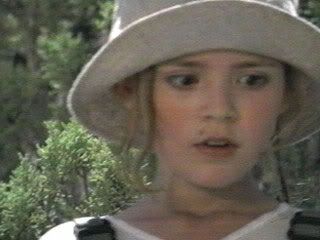 E2 fans, I just got this in my email:


Posted on Tue, Jul. 25, 2006

http://www.kentucky.com/mld/kentucky/news/15119436.htm

Former child actress dies in Lexington

Associated Press

LEXINGTON, Ky. - A 21-year-old former child actress and model has
died at University of Kentucky Hospital.

J. Madison Wright Morris died Friday of a heart attack, a day after
returning from her honeymoon with husband Brent Joseph Morris. They
were married July 8.

Morris had appeared in television shows including "Grace Under
Fire," "The Nanny," "Earth 2," and "ER." Morris and her sister,
Tori, acted in the feature film "Shiloh."

Morris had a heart transplant in 2000, after an X-ray revealed she
had an enlarged heart, and she was diagnosed with restrictive
cardiomyopathy. After her operation, she gave talks to various
groups about organ donation.

She had planned to teach 10th-grade English at George Rogers Clark
High School in Winchester this fall.



Her heart transplant had gone so well too. Poor Maddie.

Goodbye, True-girl.